Online Class: Genealogy 101
In this course, we will present tips and strategies for beginning the process of constructing your family tree, study basic genealogy terms and tools, as well as describe the various records and sources available for finding information.
---

Genealogy is one of the fastest growing hobbies in the United States. According to some experts, nearly 75% of Americans are interested in discovering their family history. There are many reasons for this: some people are interested in learning more about their heritage, others want to preserve their family's history for future generations, while still others become involved as a means of spending time with older relatives. Whatever the reason, based on the number of books, web sites, and software programs devoted to this topic, there is widespread interest that continues to grow.
While taking on the task of researching your family tree can appear – and in many cases actually be – a daunting task, it is far from impossible. Thanks to the increasing availability of information online, many people can easily conduct a great deal of their research from the comforts of their own home. In this course, we will present tips and strategies for beginning the process of constructing your family tree. In addition to describing the various records and sources available for finding information, we will help you to understand some basic genealogy terms and tools. We will also discuss the steps that you can take to permanently preserve your family's records and history.
Course Motivation
What is Genealogy?
Simply put, genealogy is the study of family history. Make no mistake however, genealogy is anything but simple.
When one undertakes the task of researching their family history, they will delve into the personal histories of their ancestors, and learn about the way in which these people lived. They will look at the connections that exist between individuals in an effort to understand the relationships that were formed over the course of time. As various documents and records are analyzed for clues, there will be lessons in economics, geography, law, politics, and religion.
When we think of genealogy, it is usually in the context of researching our family trees. It may surprise you to learn that for many, genealogy is a scholarly pursuit, with genealogists specializing in areas of research such as military, immigration, and legal records. There are others whose expertise is in the area of DNA and its application to genealogical research.
Why Are People Interested in Genealogy?
By some accounts, genealogy is the second most popular hobby in the United States with approximately 70 percent of Americans expressing some interest in constructing their family tree. Their reasons are varied; some people simply want to know more about the people who came before them, others may be trying to decipher some obscure clues left behind in a box of old letters or photographs, while others may be hoping to find a connection to a famous historical figure. Some people begin their research with the hope of providing their children and future generations with a written family history. Whatever the reason, it seems as though once people delve into genealogical research, they find it difficult to stop.
What Are We Looking For?
Obviously, the more information we can uncover during our research, the better. At its basic level, however, researching a family tree should yield the following information for each person:
Date of birth
Place of birth
Parents' names
Date and location of marriage
Names and birthdates of children
Date and place of death
With these basic facts in hand, it is possible to do more extensive research which will help you to learn more about your ancestors and what their lives may have been like.
Where Do We Find It?
Before the miracle we call the Internet was available, most genealogical research was painstakingly conducted in libraries, city halls, cemeteries, and other places that may have contained records that held the clues to one's past. And while the resources that are available on the Internet will make your research infinitely easier, it will not completely replace the need to visit some - or all - of the locations mentioned above. This is because, while great progress has been made with respect to making this information available online, there are still countless records that exist only in their original, paper form. As we progress through this course, we will provide tips and information for locating the information you are seeking.
If you are fortunate to have some elderly relatives still living, you may be able to tap into them for information. We will cover interview techniques in a later lesson.
A Word of Caution
Before we go any further, you should know that researching your family's history will probably not be an easy task. Depending on a number of factors, including how far back you wish to go, how much information you have to start with and the countries from which your ancestors originate, you may find yourself often frustrated and wanting to give up. The key thing to remember is that this type of research cannot be conducted overnight. In fact, it may take you years to fully complete your research. Don't despair; if you are like the majority of people who take on this type of project, you will quickly find yourself engrossed in the task at hand and will work through the many roadblocks you are sure to encounter.
Ready? Let's get started.

Lesson 1: Introduction to Genealogy

Simply put, genealogy is the study of family history. Make no mistake however, genealogy is anything but simple.

Lesson 2: Getting Started

Chances are, you didn't wake up this morning and think, "Gee, I think I'll take an online genealogy course today."

Lesson 3: Sorting It All Out

Feeling overwhelmed yet? If you are, don't despair, because in this lesson, we will show you how to begin to get a handle on the information you have gathered so far and begin to get it organized.

Lesson 4: Looking for Clues

Contrary to what you may believe, it is not always necessary to conduct an extensive search for information about your family's past.

Lesson 5: Official Records (Part 1)

Official records-those records kept by local municipalities, churches, and other entities, represent the most accurate source of information.

Lesson 6: Official Records (Part 2)

In this lesson, we continue looking at some of the most common sources of information that can help you piece together your family tree.

Lesson 7: Official Records (Part 3)

As you may have guessed based on the amount of time we have devoted to this topic, there is a wealth of information available in official records.

Lesson 8: Learning from Others

As you can probably imagine, the Internet has made networking with genealogists from around the world nearly effortless.

Lesson 9: Avoiding Common Mistakes

Let's face it, if you're new to all of this, you are bound to make a few mistakes along the road to filling out your family tree. And if you do, don't worry - most of them are fixable.

Lesson 10: Dealing With Dead Ends

Even with all the resources available, chances are that you are going to hit at least one roadblock in your quest to fill in your family tree.

Lesson 11: Handling Special Situations

Up to this point, we've been proceeding with the "one size fits all" approach -- meaning that there is nothing atypical about your family tree. But, we all know that the world - and its inhabitants - are far from "one size fits all."

Lesson 12: Keeping It All Organized

In the last 11 lessons, we've covered a great deal of ground, and have given you plenty of direction for researching your family tree.

Lesson 13: Family Histories

For many genealogists, the ultimate goal is writing a family history. As daunting as that task may sound, there are ways to turn that goal into a reality. In this lesson, we will discuss how to write and publish your family history.
By successfully completing this course, students will be able to:
Describe how to begin the process of researching your genealogy.
Describe where to look for clues.
Describe where and how to find official records kept by local municipalities, churches, and other entities.
Describe using technology to connect with other people that have information you need.
Describe how to avoid common mistakes.
Summarize how to write and publish your family history.
Demonstrate mastery of lesson content at levels of 70% or higher.
Additional Course Information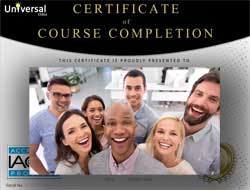 Document Your Lifelong Learning Achievements

Earn an Official Certificate Documenting Course Hours and CEUs
Verify Your Certificate with a Unique Serial Number Online
View and Share Your Certificate Online or Download/Print as PDF
Display Your Certificate on Your Resume and Promote Your Achievements Using Social Media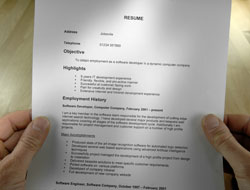 Course Title:
Genealogy 101
Lessons Rating:
4.4 / 5 Stars (4,004 votes)
Languages:
English - United States, Canada and other English speaking countries
Category:
Availability:
This course is online and available in all 50 states including: California, Florida, Georgia, Illinois, New York, Pennsylvania, Ohio, and Texas.
Last Updated:
January 2023
Course Type:
Self-Paced, Online Class
Grading Policy:
Earn a final grade of 70% or higher to receive an online/downloadable CEU Certification documenting CEUs earned.
Assessment Method:
Lesson assignments and review exams
"I greatly enjoyed taking this course. It has helped me to refocus my family research and to remind me not to overlook certain areas of interest. I plan on keeping my notes with my genealogy files so I can return to them and make sure I'm staying on track. Thank you for this course!" -- Erin D.
"This class was fantastic. I couldn't believe how quickly I was learning and finding things about my family. I am SO glad I took this class. Incredibly helpful class, really enjoyed it." -- Carina Z.
"Professor McKenna's enjoyment of teaching encouraged me to enjoy learning. The lesson assignments helped me apply what I learned. A no-nonsense, well-structured course!" -- Mary R.
"I would definitely take another course taught by this instructor. His lessons were very informative and his presentations were well thought out." -- Ginger H.
"The instructional videos by C. Michael McKenna were superb : they tied in brilliantly to the lesson topic, were hugely informative and beneficial to me. His personal anecdotes about his experiences added a whole lot of extra value to the course. Mr. McKenna shares his knowledge with enthusiasm, passion and vigour. You could read dozens of books and not benefit to the same extent as taking this course. I wholeheartedly recommend this course to others. Mr. McKenna covered a vast range of topics - and gave expert tips - in 13 lessons. He is both an awesome and inspiring instructor. I cannot praise enough for taking the time to share his comments on my assignment submissions. An encouraging word makes all the difference. His sincerity and personal integrity shine through. An exceptional man. I would like to sign up for additional courses by Mr. McKenna." -- Martina B.
"The instructor was great. Grades were very quickly completed. The class covered a lot of very important topics." -- Linda W.
"It was very helpful and pointed out ways to correct my research mistakes. It seemed to cover everything related to the topic I would like to know." -- Rey B.
"I enjoyed hearing back from Mac. He was very punctual with getting your papers and tests graded." -- Bobbi jo G.
"I appreciated the instructor's comments after each assignment. Very helpful." -- Peter C.
"The instructor was very good. I would take other classes from this instructor." -- Mary L.
View More Testimonials...