Online Class: Estate Planning
Anyone who has assets, no matter how small or wants their medical wishes carried out should have an estate plan. If you have no easily identifiable heirs, the lack of a proper estate plan and/or will could result in all your property ending up in the hands of the government rather than in the hands of those you designate.
---

Estate planning was once a buzz phrase reserved only for the wealthy. However, today many people are beginning to realize that estate planning is important for everyone. Anyone who has assets, no matter how small or wants their medical wishes carried out should have an estate plan. If you have no easily identifiable heirs, the lack of a proper estate plan and/or will could result in all your property ending up in the hands of the government rather than in the hands of those you designate. Your life insurance policy may clearly assign the beneficiaries of that money, but it does not account for the other assets you may have, including cash, your home, real estate, car, bank accounts, valuable collections and other belongings. Without a proper estate plan you could be kept on life support indefinitely, or be forced to endure painful life saving procedures that would only serve to prolong a debilitating terminal illness.
Some find the idea of estate planning morbid or negative and prefer to ignore it rather than think about it, but this is simply avoidance of the facts of life. Others take a "lets just get it over with" approach to estate planning; this is also not recommended because errors could be made when creating a "rushed" plan. It is wise to put a well thought out estate plan in place that you feel confident about, put it aside, and get about the business of living and enjoying your life. It will give you peace of mind to know that when the time comes your assets will be distributed as you desire and your medical wishes will be carried out in accordance with your beliefs. Creating a simple estate plan is much easier than you think and can be done in a relatively short period of time, if you know how. This course will teach you how. You will be given information on the particulars of estate planning such as how-to properly plan for the future distribution of your assets, how to establish a power of attorney, create a Will in Testament and prepare a Living Will. This course will also cover trust funds, how best to incorporate charitable giving into your plan and how-to take proper inventory of the assets you have now. Lastly, there is a lesson for singles and their special requirements.
Making full use of this course, in its entirety, is the first step in setting your future affairs in place so that you may fully focus on enjoying your life to the fullest.
Lesson 1: Estate Planning Basics

This lesson will give you a basic understanding of what estate planning is. It outlines the essential tools of estate planning, each of which will be covered in greater detail in later lessons.

Lesson 2: Why Estate Planning is Important for Everyone

Skimping on planning now could cause great distress and difficulty for your family and friends later on. In this lesson we will talk about why estate planning is important for everyone.

Lesson 3: The Major Elements of Estate Planning

By being aware of the major elements of estate planning and the sub-categories of estate planning, you can start building your plan with clear direction.

Lesson 4: Taking Inventory of Your Assets

A large part of planning for the distribution of your assets is taking inventory of what you have. This is such an important process that there are several computer software programs devoted to this task alone.

Lesson 5: Does Everyone Need a Will? Yes!--Here's Why

This lesson will address some of the excuses people use to avoid making a will and the reasons why those excuses are not valid; it will also discuss what happens if you have a will and what could happen if you do not.

Lesson 6: Estate Planning and Tax Facts

Whether you decide to use a lawyer or CPA or not, you can educate yourself on current tax laws and use this lesson to get a good basic understanding of how to save yourself unnecessary estate taxes.

Lesson 7: What You Need to Know About Trusts

There are many types of trusts that can be used in estate planning for a variety of reasons and benefits. In this lesson we will discuss what trusts are and how they are different.

Lesson 8: Speaking to Loved Ones and Friends about Your Estate Plan

Talking to loved ones about your estate plan before you die will clarify things and help avoid any misunderstandings among those you love.

Lesson 9: Charitable Trusts

Charitable trusts are not only a wonderful way to support organizations doing excellent work for a cause you believe in, but also a preferred way to avoid paying over inflated, estate taxes to the government.

Lesson 10: Estate Planning for Singles

This last lesson is devoted to estate planning for the particular needs of those who are currently unmarried, not in a serious long-term relationship and/or intend to remain unmarried.

Lesson 11: Course Conclusion

We have included a sample estate planning questionnaire from the American Bar Association's guide to Wills and estates. This form offers insight into what basic information an attorney would ask you when starting or creating an estate plan for you and you
By successfully completing this course, students will be able to:
Describe why estate planning is important for everyone.
Describe the major elements of estate planning.
Take inventory of your assets.
Describe why a will is important.
Summarize estate planning and tax facts.
Describe what trusts are.
Describe charitable trusts.
Demonstrate mastery of lesson content at levels of 70% or higher.
Additional Course Information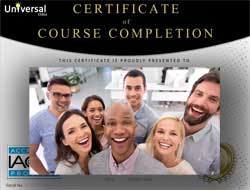 Document Your Lifelong Learning Achievements

Earn an Official Certificate Documenting Course Hours and CEUs
Verify Your Certificate with a Unique Serial Number Online
View and Share Your Certificate Online or Download/Print as PDF
Display Your Certificate on Your Resume and Promote Your Achievements Using Social Media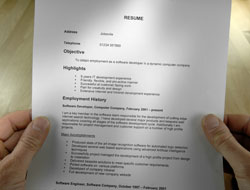 Course Title:
Estate Planning
Lessons Rating:
4.5 / 5 Stars (1,431 votes)
Languages:
English - United States, Canada and other English speaking countries
Category:
Availability:
This course is online and available in all 50 states including: California, Florida, Georgia, Illinois, New York, Pennsylvania, Ohio, and Texas.
Course Type:
Self-Paced, Online Class
Grading Policy:
Earn a final grade of 70% or higher to receive an online/downloadable CEU Certification documenting CEUs earned.
Assessment Method:
Lesson assignments and review exams
"I truly enjoyed this course and its presentation of videos." -- Wanda G.
"Thank you, greatly appreciated the course and the opportunity to do it." -- Barbara K.
"Great course, gave me lots of useful ideas, thanks for creating these courses." -- Ilana C.
"Great instructor. I learned a lot!" -- Amy F.
"Overall, this course took the mystery out of 'estate planning'. It clarified the whole process, listing the basic areas of estate planning, and broken down into the specific groups. It made me feel as though estate planning is something that I could understand much more easily!" -- Marianne C.
"I found this class very useful with a very compassiate instructor, but for me this class was very emotional." -- Ellen L.
"The course was very helpful and the instructor responded to my needs just on time." -- Ana P.
"Excellent, well organized. The overall course in general, very informative and gives you things to explore that an average person wouldn't think to." -- Marjorie C.
"All of it was helpful." -- Janet C.
"What was most helpful was the lesson on trusts, and the assignments were compelling to the student to make progress in their own estate planning." -- Kelly C.