ICD-9-CM Coding Workshop
---
COURSE CLOSED
---
We're sorry, this course is no longer open for enrollment.
This self-study medical coding course will emphasize the rules and guidelines on the ICD-9-CM coding manual.
The course benefits those who work or want to work in the medical field whether it be as a medical biller, medical coder, and/or medical assistant.
The class format is designed to help the beginner coder learn and understand the concept of coding a diagnostic statement.
The course is designed to help the experienced coder gain additional knowledge and practice on their speed in preparation for the coding certification exam.
Coding scenarios are provided to help the student continue his/her knowledge in the field of medical coding.
Completely Online
Self-Paced
6 Months to Complete
24/7 Availability
Start Anytime
PC & Mac Compatible
Android & iOS Friendly
Accredited CEUs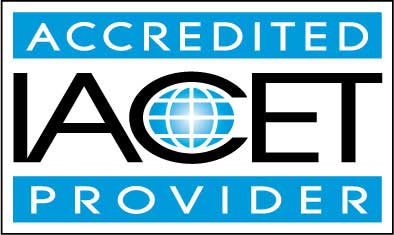 Lesson 1_ICD-9-CM Review
An ICD-9-CM code communicates to an insurance carrier the medical necessity (diagnosis) of any given procedure or visit provided by a physician or other healthcare provider. Let's review ICD-9-CM coding!
245

Total Points
Review Practice Worksheet: ICD9PowerPoint.ppt
Review Article: ICD-9 and ICD9CM Codes Search
Take Poll: Reading class objectives and Syllabus
Complete: Assignment 1_ICD-9 Overview
Complete: Test 1_Pre-Exam - ICD-9 Coding
Complete Exam: ICD-9-CM Coding Test
Lesson 2_Conventions of ICD-9-CM Coding
Coding conventions are rules that are used by the coder when assigning an ICD-9-CM diagnosis code. To accurately assign an ICD-9-CM code, the coder must have a thorough understanding of the coding conventions.
300

Total Points
Review Practice Worksheet: ConventionsofICD-9Coding.ppt
Take Poll: Double check your code
Complete: Assignment 2_Coding Conventions
Complete: Assignment 3_Beginning the ICD-9 Search
Complete Exam: Test 2_Coding Guidelines and Conventions
Lesson 3_Coding Burns
Learn about first, second and third degree burns. It is important to review the medical record to determine the degree of the burn in order to sequence the code in the right order.
200

Total Points
Complete: Assignment 3_Coding Burns
Complete Exam: Test 3_ICD-9-Coding and Guidelines- BURNS
Lesson 4_The Neoplasm Table
Understand the Neoplasm Table. Some statements used in documentation can be confusing. Coding guidelines for coding neoplasms are covered in this lesson.
190

Total Points
Review Practice Worksheet: Neoplasmppt.ppt
Complete: Assignment 4_Neoplasm Coding Guidelines
Complete Exam: Test 4_Neoplasm Table
Lesson 5_V codes and E Codes
V-codes and E-codes are explained in this lesson. The student also receives guidance on searching for the codes and an explanation of when and how to apply the codes.
200

Total Points
Review Article: FAQ
Complete: Assignment 5_V-codes and E-codes
Complete Exam: Test 5_V-codes
Lesson 6_The Hypertension Table
The ICD-9-CM classifies hypertension by primary or secondary and the nature, benign, malignant or unspecified. This lesson will provide a review of the coding guidelines and coding tips to be able to assign the correct diagnosis code(s) to hypertension an
200

Total Points
Review Video: About Hypertension
Complete: Assignment 6_Hypertension Related Diseases
Complete Exam: Test 6 -Hypertension Coding Scenarios
Lesson 7_Coding Injuries and Fractures
Chapter 17 of the ICD-9-CM Coding manual classifies injuries, poisoning, other effects of external causes. This lesson will primarily focus on coding injuries and fractures
200

Total Points
Complete: Assignment 7_Analyze this fracture to prepare for coding
Complete Exam: Test 7_Coding Fractures
Lesson 8_The Table of Drugs and Chemicals
Sometimes people take medication that will cause a reaction for one reason or another. Learn the correct way to sequence the ICD-9 code.
110

Total Points
Review Article: Classifications
Complete: Assignment 8_Side effects of a drug
Complete Exam: Test 8_The Table of Drugs and Chemicals
Lesson 9 The Endocrine System - Coding Diabetes
Diabetes Mellitus is assigned codes from category 250. It is important to code the correct 4th and 5th digit to indicate if the patient is a Type I or Type II diabetic and if the diabetes is under control. There are many rules to coding diabetes.
90

Total Points
Review Article: Convert 250 to ICD-10
Complete Exam: Test 9_Coding Diabetes
Lesson 10_Multiple and Combination Coding
Combination codes are used to describe two or more diagnoses or when when a diagnosis is assocated with a manifestation. A multiple code describes a single condition that requires more than one code. How a coder sequences the code is important. Let's find
200

Total Points
Review Article: Inpatient Coding
Complete: Assignment 10_Multiple and Combination Coding
Complete Exam: Test 10_Combination and Multiple Coding
Lesson 11_ICD-10
Use the "WHO" Electronic ICD-10 Training Tool and read the ICD-10 PDF file.
200

Total Points
Review Article: ICD-20 Overview
Take Poll: ICD-10 and Changes to Come
Take Survey: Program Evaluation Follow-up Survey (End of Course)
Complete: Assignment 11_ICD-10
Complete: ICD-10 Prep Exam
By successfully completing this course, students will be able to:
Define ICD-9-CM.

Describe conventions of ICD-9-CM coding.

Demonstrate coding burns.

Demonstrate using the neoplasm table.

Demonstrate using V codes and E codes.

Demonstrate using the hypertension table.

Demonstrate coding injuries and fractures.

Demonstrate using The Table of Drugs and Chemicals.

Demonstrate coding the endocrine system and diabetes.

Demonstrate multiple and combination coding, and

Demonstrate mastery of lesson content at levels of 70% or higher.
"This course made me think in detail about coding whereas I might have not thoroughly coded previous to this course." -- Lisa M.
"I found the course to be very helpful; I found that I wasn't using correct coding in some instances, and now know the better way." -- Linda M.
"The entire course was helpful in that it helped me do a better job in coding. It gave me a different insight on coding and trained me to dig a little deeper for codes." -- Barbara J.
"Very good instructor." -- Vicki M.
"Thanks for all your help! I really liked how the instructor would let you know what mistakes you made and explained why, was very helpful." -- Molly W.
"Everything was helpful....I have had this instructor in prior classes and she did an excellent job." -- Debbie M.
"I like the lessons and the explanation for the mistake I made for the tests. The instructor is very helpful and has a lot of experience. Thanks." -- Thuy N.