Working with Your Animal Allies, Teachers and Totems
---

COURSE CLOSED
---
We're sorry, this course is no longer open for enrollment.
9

18

8

0.8
Course Description
Do you know what your animal totems are telling you? Are there ways to communicate with your animal allies more fully? This course will show you how to deepen your relationship with your animal friends. You will be introduced to the process of knowing your animal teachers on a sacred level. Learn how to work with your animal totems in more effective ways. This course is designed for people who already know their power animals, animal totems, allies, or teachers. This is the second course in the "Animal Teachers" series (Finding Your Animal Teachers).
In Working with Your Animal Allies, Teachers, and Totems you will discover your family totem animals and become attuned to the natural cycles of your animal allies. You will also learn to construct your personal medicine wheel of animals. You will be able to determine the meaning of the colors of the animals that you encounter and investigate the meanings of places such as lakes and mountains in regards to your power animal. You will become acquainted with "animal wisdom' cards and how to use them and learn various forms of meditations to contact and receive messages from your animal friends.
Completely Online
Self-Paced
Instructor Feedback
6 Months to Complete
24/7 Availability
Start Anytime
PC & Mac Compatible
Android & iOS Friendly
Accredited CEUs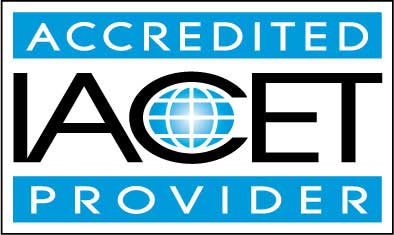 Request More Information

Have a question? Check out our
FAQ
or contact us for more information.
Course Lessons
Animal Allies

Since prehistory, people have wanted more intimate connection with the animals. This lesson teaches how to connect more deeply with your animal friends.
200

Total Points
Review Article: Animal Spirits
Complete Assignment: Animal Allies
Complete Exam: Animal Allies
Totem Animals

Orginally, totem animals meant an ancestral animal spirit attached to a clan. Learn how to find yours.
200

Total Points
Review Article: Surname Meanings from About.com
Complete Assignment: Totem Animals
Complete Exam: Totems
Animal and Colors

In nature, animals use color in many ways. And, people saw many meanings in the colors of animals. Learn how color relates to your relationship with your power animals.
190

Total Points
Review 3 Articles: Web Design - The Hidden Meanings of Color; Symbolic Christian colors; Color Associations
Complete Assignment: Color and Animals
Complete Exam: Color and Animals
Natural Cycles and Animals

Animals have natural power cycles, when their influences waxes and wanes.
175

Total Points
Complete Assignment: Natural Cycles
Complete Exam: Natural Cycles
The Circle of Animals

Seeing your animals in a Great Round (Circle), helps you work with them more effectively.
195

Total Points
Review 2 Articles: Chinese Zodiac; The Medicine Wheel
Complete Assignment: Circle of Animals
Complete Exam: Circle of Animals
Sense of Place

Where an animal lives adds deeper meaning to what gifts they bring to you.
200

Total Points
Review 4 Articles: Blue Planet: Biomes; Places of Peace and Power; Symbolism of Place; Boreal Forest of the World
Complete Assignment: Sense of Place
Complete Exam: Sense of Place
Animal Wisdom Cards

Working with animal wisdom cards helps you to connect with your animal friends on a metaphysical level.
200

Total Points
Review 2 Articles: Aeclectic Tarot Reviews; Australian Animal Wisdom
Complete Assignment: Animal Wisdom Cards
Complete Exam: Using Animal Wisdom Cards
Finding Balance

Your animal allies will help you restore balance to your life when you need it.
200

Total Points
Complete Assignment: Finding Balance
Complete Exam: Finding Balance
Meditating with Your Animals

Learn to connect with the animals through meditation.
210

Total Points
Review Article: Dreams
Take Poll: How would you rate this course?
Take Survey: Program Evaluation Follow-up Survey (End of Course)
Complete Assignment: Meditation
Complete Exam: Meditation
Learning Outcomes
By successfully completing this course, students will be able to:
Describe animal allies.

Describe totem animals.

Describe animal and colors.

Describe natural cycles and animals.

Describe the circle of animals.

Describe sense of place.

Describe animal wisdom cards.

Describe finding balance.

Describe meditating with your animals, and

Demonstrate mastery of lesson content at levels of 70% or higher.