Yoga is accessible to everybody.

A history of 5000 years is proof of how lasting and magical this exercise art really is.

How many other exercises can boast worldwide acceptance? The fact is, over the past twenty years, yoga popularity has increased from minimal interest to one of the most popular exercise regimes around.

With so many different yoga schools, instructors and styles, the choices can be daunting.

This course is designed to give you the information you need to decide on the perfect combination that will make your practice the most enjoyable and satisfying.

You will be guided through the steps for beginner yoga poses and meditation, with emphasis on concentrated deep breathing.
If you're a yoga beginner and looking for a tool to help jump-start your program, this yoga course features in-depth instructions and inspiring information to introduce you to yoga. If you're interested in building a home practice area, if you're seeking the right class for seniors, if you're an over forty baby boomer looking for an exercise regimen for the rest of your life, if you're physically challenged, or if you're just interested in finding out more about yoga, take this class!
You'll learn how regular practice helps to build the muscle strength required to hold yoga postures. More than that, you'll develop increased lung capacity and provide the regular stimulation to the internal organs that help to balance chemical and hormone levels. Regular assignments and instructions point the way to the correct position for balancing postures, to the extent that it becomes second nature - like riding a bicycle. Emphasis is on the latest methods to slow and calm your mind, release stress and purge your thoughts of the worries and stresses of the day.
Completely Online
Self-Paced
6 Months to Complete
24/7 Availability
Start Anytime
PC & Mac Compatible
Android & iOS Friendly
Accredited CEUs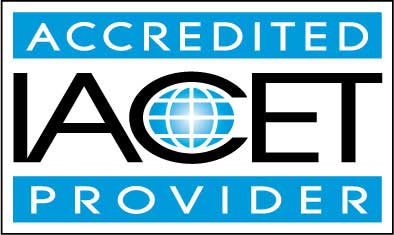 By successfully completing this course, students will be able to:
Summarize unearthing yoga's roots.
Summarize yoga mantra.
Describe setting the yoga stage.
Summarize meditation and yoga.
Demonstrate basic Yoga exercises, poses, and routines.
Summarize ancient self improvement methods that can be effective.
Summarize yoga and modern medicine.
Summarize yoga misconceptions.
Define goals with yoga.
Select the right yoga class for you.
Demonstrate mastery of lesson content at levels of 70% or higher.
Assessment Guide
| Assessment | Points |
| --- | --- |
| Introductions | 1 points |
| Lesson 1 Assignment | 1 points |
| Lesson 1 Exam | 14 points |
| Lesson 2 Assignment | 1 points |
| Lesson 2 Exam | 18 points |
| Lesson 3 Assignment | 1 points |
| Lesson 3 Exam | 20 points |
| Lesson 4 Assignments | 1 points |
| Lesson 4 Exam | 19 points |
| Lesson 5 Assignment | 1 points |
| Lesson 5 Exam | 17 points |
| Lesson 6 Assignment | 1 points |
| Lesson 6 Exam | 16 points |
| Lesson 7 Assignment | 1 points |
| Lesson 7 Exam | 19 points |
| Lesson 8 Assignment | 1 points |
| Lesson 8 Exam | 17 points |
| Lesson 9 Exam | 18 points |
| Lesson 10 Assignment | 1 points |
| Lesson 10 Exam | 19 points |
| Lesson 11 Exam | 19 points |
| Lesson 12 Exam | 17 points |