Unlike anything that had gone before it, the first great conflagration of the twentieth century was to set a precedent for all wars to follow. Involving nations from around the globe, the world had never seen a military conflict on this scale. This brutal struggle is known by many names: "the Great War", "The War to End All Wars", "the First World War", and "World War I". Beginning in 1914 and lasting until 1918, this event would change the face of the world forever. Fought primarily in Europe, World War I claimed the lives of over nine million people and was one of the most deadly military conflicts in history.
Much more than just an isolated incident in the history of humankind, the developing political climate in Europe had been brewing for a very long period of time. Alliances were formed, wars were fought over disputed territories, and bitter rivalries were established. What resulted was an epic-scale struggle for the domination of a continent and, perhaps, the world itself. For the first time in the history of warfare, aerial combat was used extensively. The trench-style warfare, complete with artillery fire, barbed wire, and chemical weapons, was unlike any conflict ever seen before. The aftermath of this brutal war would resolve little and, ultimately, pave the way for establishment of Nazi Germany and the next World War.
In this course, the major issues and causes of the First World War will be discussed, along with a summary of the major battles, powers, and personalities (both military and political) that shaped the events and ultimate outcome of this epic struggle. This information should give the student a working understanding of the basic history of the war and how it helped set the stage for the next tragic global conflict.
Completely Online
Self-Paced
Printable Lessons
Full HD Video
6 Months to Complete
24/7 Availability
Start Anytime
PC & Mac Compatible
Android & iOS Friendly
Accredited CEUs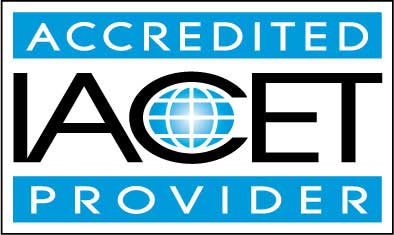 By successfully completing this course, students will be able to:
Define World War I terminology.
Describe the path to world war.
Summarize important events before the Great War.
Describe 1914 and the beginning of the war.
Summarize the major battles of the Great War--The Western Front.
Summarize the major battles of the Great War--Eastern and Italian Fronts.
Summarize the major battles of the Great War--Beyond Europe.
Summarize aftermath of the war.
Summarize notable figures of World War I.
Demonstrate mastery of lesson content at levels of 70% or higher.
Assessment Guide
| Assessment | Points |
| --- | --- |
| Introductions | 5 points |
| Lesson 1 Assignment | 25 points |
| Franco-Prussian War | 20 points |
| Lesson 1 Exam | 17 points |
| Lesson 2 Assignment | 25 points |
| France and Germany Prior to WWI | 25 points |
| Lesson 2 Exam | 15 points |
| Lesson 3 Assignment | 25 points |
| The Ottoman Empire | 20 points |
| Lesson 3 Exam | 16 points |
| Lesson 4 Assignment | 25 points |
| America Prior to 1914 | 20 points |
| Lesson 4 Exam | 19 points |
| Lesson 5 Assignment | 25 points |
| Lesson 5 Exam | 14 points |
| Lesson 6 Assignment | 25 points |
| The Battle of Asiago | 20 points |
| Lesson 6 Exam | 12 points |
| Lesson 7 Assignment | 25 points |
| Third Battle of Gaza | 20 points |
| Lesson 7 Exam | 20 points |
| Lesson 8 Assignment | 25 points |
| Was it worth it? | 25 points |
| The Russian Revolution | 20 points |
| Lesson 8 Exam | 20 points |
| Lesson 9 Assignment | 25 points |
| Lesson 9 Exam | 19 points |
| Lesson 10 Assignment | 25 points |
| Lesson 10 Exam | 14 points |
| Lesson 11 Assignment | 25 points |
| Lesson 11 Exam | 13 points |
| Could World War I have been avoided? | 25 points |
| Final Exam | 35 points |