There are numerous issues that can occur in the workplace and cause problems. Some of them are based in management practices, some are related to the clients, others to the work itself…and then there are those that involve relationship and interactions amongst the staff. Not everyone is going to get along, and while that doesn't always mean that a problem can arise, there is the possibility that things can turn especially worrisome. One of the worst issues that can arise between staff members in a business is workplace harassment.
Harassment and bullying are such common occurrences in today's society that it's not unsurprising to hear that they can cause a problem at work. When there are instances of harassment in the workplace, there can be severe consequences for all involved. The distress amongst the employees that harassment causes can damage a business in terms of its performance and reputation. For many, preventing workplace harassment is a necessity for keeping the peace and keeping things running smoothly. This course will explore the options a business has for preventing workplace harassment. Some of the topics will include:
Harassment Types--There is a lot that can be considered as harassment. It takes on many different forms, which can make it hard for business leaders to adequately take action against harassment. This section will look at the different forms of harassment and how they can be identified.
Legal Elements--Harassment is illegal and the laws involved need to be taken seriously. This section will look at what those laws are and what business leaders need to know about them regarding prevention measures.
Actions--In addition to preventing harassment, you also need know how to deal with existing cases in the workplace. This section will provide the tools and resources that can help.
This is just a small sample of what you can expect in this course. Take on the challenge to day and do what you can to prevent workplace harassment!
Completely Online
Self-Paced
6 Months to Complete
24/7 Availability
Start Anytime
PC & Mac Compatible
Android & iOS Friendly
Accredited CEUs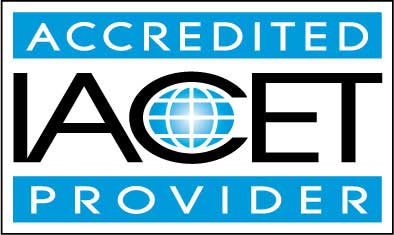 By successfully completing this course, students will be able to:
Determine what workplace harassment is and how to identify its characteristics.
Describe what a hostile environment is and what retaliation constitutes.
Define Quid Pro Quo.
Recognize sexual harassment and discrimination.
Summarize the perpetrators of workplace harassment.
Summarize rights and responsibilities of employees.
Describe the legalities of workplace harassment.
Summarize prevention measures employers can use to prevent workplace harassment.
Create a reporting system.
Determine steps to take action against workplace harassment.
Demonstrate mastery of lesson content at levels of 70% or higher.
Assessment Guide
| Assessment | Points |
| --- | --- |
| Motives for Taking this Course | 2 points |
| Lesson 1 Quiz | 10 points |
| Lesson 2 Quiz | 10 points |
| Lesson 3 Quiz | 10 points |
| Lesson 4 Quiz | 10 points |
| Lesson 5 Quiz | 10 points |
| Lesson 6 Quiz | 10 points |
| Lesson 7 Quiz | 10 points |
| Lesson 8 Quiz | 10 points |
| Lesson 9 Quiz | 10 points |
| Lesson 10 Quiz | 10 points |
| Lesson 11 Quiz | 10 points |
| Lesson 12 Quiz | 10 points |
| Lesson 13 Quiz | 10 points |
| Lesson 14 Quiz | 10 points |
| Lesson 15 Quiz | 10 points |
| The Final Exam | 60 points |