In the last few years, sexual harassment has become a hotly debated topic in the public conversation. Whether it's because of scandals in Hollywood and on Capitol Hill, social movements, news reports of instances, or just an increased awareness of the issue, it seems like everyone's talking about it. And yet so many do not know that much about sexual harassment: what it is, who it affects, where it happens, etc.
Sexual harassment in the workplace isn't just a popular area of conversation; it's a real issue that is creating problems for ordinary people who are just trying to make a living. There are many misconceptions about what does or doesn't count as sexual harassment, and who actually experiences it. There are so many myths surrounding sexual harassment that many people do not know what to do when they experience it--as a victim, a bystander, or even as an instigator. This makes it hard for it to be addressed and for any real change to be made.
This course will look the truth of sexual harassment in the workplace and hopefully put to rest some of the misconceptions that prevent it from being taken seriously. Some of the topics that will be discussed will be the history of sexual harassment, the laws that determine what it is and what can be done about it, and the different roles that are involved in a particular instance.
This course is intended to serve as a tool for those who are looking to combat sexual harassment in the professional world and to help those who have been victimized by it. Do you have what it takes to join the fight?
Completely Online
Self-Paced
Printable Lessons
Full HD Video
6 Months to Complete
24/7 Availability
Start Anytime
PC & Mac Compatible
Android & iOS Friendly
Accredited CEUs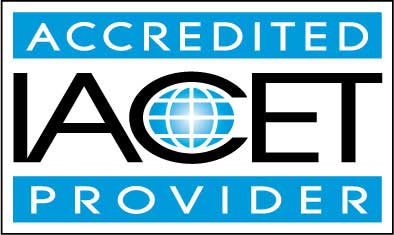 By successfully completing this course, students will be able to:
Describe what sexual harassment is.
Describe the history of sexual harassment in the workplace.
Describe sexual harassment in the workplace today.
Summarize the hidden costs of sexual harassment.
Describe methods for identifying offenders, helpers/apologists, and rule benders.
Summarize laws and their role.
Summarize anatomy of a sexual harassment case.
Summarize ways to move forward after a sexual harassment incident: for businesses, victims, and the harasser.
Demonstrate mastery of lesson content at levels of 70% or higher.
Assessment Guide
| Assessment | Points |
| --- | --- |
| Course Introduction and Goals | 1 points |
| Lesson 1 Quiz | 9 points |
| Lesson 2 Quiz | 8 points |
| Lesson 3 Quiz | 9 points |
| Lesson 4 Quiz | 9 points |
| Lesson 5 Quiz | 9 points |
| Lesson 6 Quiz | 10 points |
| Lesson 7 Quiz | 9 points |
| Lesson 8 Quiz | 9 points |
| Lesson 9 Quiz | 10 points |
| Lesson 10 Quiz | 10 points |
| Lesson 11 Quiz | 10 points |
| Lesson 12 Quiz | 7 points |
| Lesson 13 Quiz | 10 points |
| Lesson 14 Quiz | 9 points |
| Lesson 15 Quiz | 10 points |
| The Final Exam | 60 points |