Windows 10 is the latest version of the Windows operating system released by Microsoft on June 29, 2015. It follows Windows 8 and Windows 8.1, which introduced some of the biggest changes to the operating system since the first release in 1985. Windows 10 seems to blend what users loved about Windows 7 with the best features of Windows 8.1 to create a modern operating system that is productive and efficient.
The purpose of this course is to teach all students how to navigate the Windows 10 interface, as well as use its features and apps, regardless of whether or not you are currently using the operating system.
Students will learn how to:
· Navigate the Windows 10 user interface
· Create accounts in Windows
· Open apps and programs
· Work with tiles
· Use the Start button and Start menu
· Access and use the Action Center
· Work with apps and programs on the taskbar
· Customize settings in Windows 10, including backgrounds, screensavers, and more.
· Use the Settings app and the Control Panel
· Search using Cortana
· Use Windows 10 apps, including Mail, People, Calendar, Photos, Maps, and Weather
· Navigate and use the new web browser, Microsoft Edge
· Adjust accessibility settings for hearing and vision impaired users
· And much more
You do not need access to Windows 10 to successfully complete this course. However, since Windows 10 is free to download and install, it's recommended that any students install Windows 10 before beginning the course in order to gain hands-on experience as well as textbook knowledge.
Completely Online
Self-Paced
Printable Lessons
Full HD Video
6 Months to Complete
24/7 Availability
Start Anytime
PC & Mac Compatible
Android & iOS Friendly
Accredited CEUs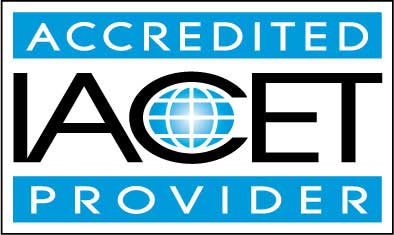 By successfully completing this course, students will be able to:
Define what Windows 10 is.
Describe the Windows 10 interface.
Identify the Start Menu, The Taskbar, and customizing settings in Windows 10.
Summarize usages of Cortana and Search in Windows 10.
Describe working with apps, documents and virtual desktops.
Describe Windows 10 Apps and using Microsoft Edge.
Identify accessibility settings.
Recognize users, security, and privacy settings in Windows 10.
Summarize file management in Windows 10.
Summarize syncing devices and sharing files with onedrive.
Describe managing people and time in Windows 10.
Demonstrate mastery of lesson content at levels of 70% or higher.
Assessment Guide
| Assessment | Points |
| --- | --- |
| Assignment 1 | 1 points |
| Exam 1 | 9 points |
| Assignment 2 | 1 points |
| Exam 2 | 10 points |
| Assignment 3 | 1 points |
| Exam 3 | 10 points |
| Assignment 4 | 1 points |
| Exam 4 | 10 points |
| Assignment 5 | 1 points |
| Exam 5 | 10 points |
| Assignment 6 | 1 points |
| Exam 6 | 8 points |
| Assignment 7 | 1 points |
| Exam 7 | 10 points |
| Assignment 8 | 1 points |
| Exam 8 | 10 points |
| Assignment 9 | 1 points |
| Exam 9 | 10 points |
| Assignment 10 | 1 points |
| Exam 10 | 10 points |
| Assignment 11 | 1 points |
| Exam 11 | 10 points |
| Assignment 12 | 1 points |
| Exam 12 | 10 points |
| Assignment 13 | 1 points |
| Exam 13 | 10 points |
| Assignment 14 | 1 points |
| Exam 14 | 10 points |
| Assignment 15 | 1 points |
| Lesson 15 Exam | 10 points |