Wellness coaching is a relatively new field, intriguing anyone who desires to get all areas of their life into balance. This Wellness Coaching course is a general survey course designed to give you a well-rounded introduction to this exciting discipline. This self-paced class is designed to appeal to both potential clients of wellness coaching, as well as anyone interested in pursuing this career opportunity.
Explore the main concentrations of wellness coaching--physical wellness, mind wellness, spiritual wellness, and financial wellness. While it's not necessary for every person to work on all of these areas, it is a wonderful and comprehensive profession for anyone with a wide variety of interests and the desire to be in charge of their own career.
Wellness coaches can set their own schedule, pay rates, choose their clientele, work from nearly any location, and enjoy unlimited creativity and flexibility in their coaching approach. For potential wellness coaching clients, it's important to know what wellness coaching can and cannot offer.
This course can also teach you enough basics that you may be able to apply the lessons to yourself and get the help you need without further expense or consultation. Wellness coaching can help you identify and set realistic, measurable goals, remember and act on the joys and positive memories of childhood through exploration of the five senses, and unlock the creative energy that lies in each of us.
Completely Online
Self-Paced
Printable Lessons
Full HD Video
6 Months to Complete
24/7 Availability
Start Anytime
PC & Mac Compatible
Android & iOS Friendly
Accredited CEUs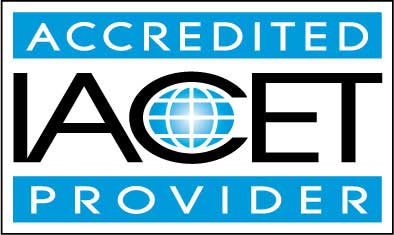 By successfully completing this course, students will be able to:
Summarize what wellness coaching is and whether or not it is right for you.
Define who the first client is.
Describe methods to determine whether or not your wellness coaching is effective.
Summarize fact versus fiction in wellness coaching.
Define ways to get out of the rut people find themselves in.
Summarize body wellness.
Summarize mind wellness.
Summarize spiritual wellness.
Summarize economic wellness.
Describe staying balanced in times of crisis.
Summarize ethics of wellness coaching.
Summarize business strategies for wellness coaching.
Demonstrate mastery of lesson content at levels of 70% or higher.
Assessment Guide
| Assessment | Points |
| --- | --- |
| Lesson 1 Assignment | 25 points |
| Lesson One: Why Choose Wellness Coaching? | 9 points |
| Lesson 2 Assignment | 25 points |
| Lesson Two: Your First Client is You | 10 points |
| Lesson 3 Assignment | 25 points |
| Lesson Three: How Do I Know if it's Working? | 10 points |
| Lesson 4 Assignment | 25 points |
| Lesson Four: Fact Versus Fiction in Wellness Coaching | 8 points |
| Lesson 5 Assignment | 25 points |
| Lesson Five: Why We Get Stuck (and How to Get Un-stuck) | 9 points |
| Lesson 6 Assignment | 25 points |
| Lesson Six: Body Wellness | 10 points |
| Lesson 7 Assignment | 25 points |
| Lesson Seven: Mind Wellness | 10 points |
| Lesson 8 Assignment | 25 points |
| Lesson Eight: Spiritual Wellness | 9 points |
| Lesson 9 Assignment | 25 points |
| Lesson Nine: Economic WellnessLesson Nine: Economic Wellness | 10 points |
| Lesson 10 Assignment | 25 points |
| Lesson Ten: Staying Balanced in Times of Crisis | 9 points |
| Lesson 11 Assignment | 25 points |
| Lesson Eleven: Ethics of Wellness Coaching | 9 points |
| Lesson 12 Assignment | 25 points |
| Lesson Twelve: Business Strategies for Wellness Coaching | 10 points |
| The Final Exam | 58 points |