Have you ever been reading a newspaper or listening to a commentary and been confronted with a word you didn't know -- like for instance, plethora? Over the years, you've seen and heard this word a dozen times but you don't quite remember the definition or use the word yourself when writing or speaking. You were supposed to have learned all this vocabulary stuff in high school or college but maybe you were absent that day? Well, this online class is just what you need!
---
Increase your vocabulary at your own pace!
Memorize just 10 words a day - or a week - whatever works for your schedule. In some cases it's not really memory work - it's just 'refreshing'. Amaze your business associates, family, friends, and (more importantly) yourself by enhancing your conversational skills. Not only will you avoid the embarrassment of misusing or mispronouncing words, but also with the right vocabulary you may impress others with your dexterous and inventive handling of important concepts without being considered a show-off. Plus vocabulary enrichment does wonders for your self-esteem and certainly has the added benefits of helping with crossword puzzles and Trivial Pursuit.
Through these interactive lessons, which have divided up ten different words in twenty lessons, you will learn interesting and relevant vocabulary. Words used frequently by "experts" to describe various cultures, words used in restaurants, words used in economics and business, legal words, technology terms, psychological jargon and much more. You'll not only practice using the words in a sentence you create, you'll also be writing short paragraphs with some of the words. Although the course emphasis is on vocabulary building, you'll have the added bonus of receiving some general writing assistance. So join the class and retain some of those words you once learned and promptly forgot.
Completely Online
Self-Paced
Printable Lessons
Full HD Video
6 Months to Complete
24/7 Availability
Start Anytime
PC & Mac Compatible
Android & iOS Friendly
Accredited CEUs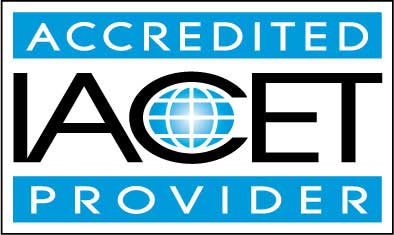 By successfully completing this course, students will be able to:
Define some words rooted in foreign languages.
Define suffixes.
Recognize words with pronunciation pitfalls.
Define word having to do with food preparation.
Recognize literary terms.
Define words describing human traits.
Identify words often interchanged.
Recognize words used on standardized tests.
Identify words that may deceive you.
Define and recognize word roots.
Define adjectives for human behavior and human abnormalities.
Recognize words from many cultures.
Define common legal terms.
Demonstrate mastery of lesson content at levels of 70% or higher.
Assessment Guide
| Assessment | Points |
| --- | --- |
| Introduce Yourself | 1 points |
| Lesson 2 Assignment: Some Words Rooted in Foreign Languages | 10 points |
| Lesson 2: Quiz | 6 points |
| Lesson 3 Assignment: Suffixes | 10 points |
| Lesson 3: Quiz | 7 points |
| Lesson 4: Assignment Words with Pronunciation Pitfalls | 10 points |
| Lesson 4: Quiz | 5 points |
| Lesson 5 Assignment: Having to do with Food Preparation | 10 points |
| Lesson 5: Quiz | 4 points |
| Lesson 6 Assignment: Literary Terms | 10 points |
| Lesson 6: Quiz | 4 points |
| Lesson 7 Assignment: Words Describing Human Traits | 10 points |
| Lesson 7: Quiz | 5 points |
| Lesson 8 Assignment: Words Often Interchanged | 10 points |
| Lesson 8: Quiz | 3 points |
| Lesson 9 Assignment: Words Used in Testing | 10 points |
| Lesson 9: Quiz | 6 points |
| Lesson 10: Assignment: Technology Words | 10 points |
| Lesson 10: Quiz | 4 points |
| Midterm | 18 points |
| Lesson 11 Assignment: Words That May Deceive You | 10 points |
| Lesson 11: Quiz | 5 points |
| Lesson 12 Assignment: Expanding Your Description Vocabulary | 10 points |
| Lesson 12: Quiz | 4 points |
| Lesson 13 Assignment- Roots | 10 points |
| Lesson 13: Quiz | 2 points |
| Lesson 14 Assignment- Descriptive Adjectives and Human Traits | 10 points |
| Lesson 14: Quiz | 6 points |
| Lesson 15 Assignment - Legal Vocabulary | 10 points |
| Lesson 15: Quiz | 4 points |
| Lesson 16 Assignment: Words from Many Cultures | 10 points |
| Lesson 16: Quiz | 4 points |
| Lesson 17 Assignment - Business and Economic Terms | 10 points |
| Lesson 17: Quiz | 5 points |
| Lesson 18 Assignment- Words for Human Abnormalities | 10 points |
| Lesson 18: Quiz | 5 points |
| Lesson 19 Assignment- Human Behavior | 10 points |
| Lesson 19: Quiz | 4 points |
| Lesson 20 Assignment - Philosophy and Theory | 10 points |
| Lesson 20: Quiz | 4 points |
| Final | 20 points |