Acquiring and developing the fundamentals of English composition is a vital skill that can be used in a variety of settings and situations. Being able to competently compose an essay and organize a thesis is not only useful in academic environments, but is also useful for business and personal applications. Learning and practicing the basic components introduced in this course will assist those in high school and college; it will help those who will be taking college and/or graduate school entrance exams. It will also assist anyone who is currently job hunting by helping them create coherent, concise written material during the interview process. For those already in the business world, this course will help you create written presentations and other materials required on the job. It will enhance and expand your writing ability and thinking process in the world of business. This course will also benefit those in supervisory positions where a great deal of writing is required. Lastly, it will help anyone enhance their personal written communication skills.
Completely Online
Self-Paced
Printable Lessons
Full HD Video
6 Months to Complete
24/7 Availability
Start Anytime
PC & Mac Compatible
Android & iOS Friendly
Accredited CEUs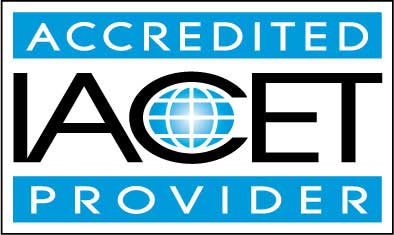 By successfully completing this course, students will be able to:
Define some words rooted in foreign languages.
Define suffixes.
Recognize words with pronunciation pitfalls.
Define word having to do with food preparation.
Recognize literary terms.
Define words describing human traits.
Identify words often interchanged.
Recognize words used on standardized tests.
Identify words that may deceive you.
Define and recognize word roots.
Define adjectives for human behavior and human abnormalities.
Recognize words from many cultures.
Define common legal terms.
Demonstrate mastery of lesson content at levels of 70% or higher.
Assessment Guide
| Assessment | Points |
| --- | --- |
| Introduce Yourself | 1 points |
| Lesson 2 Assignment: Some Words Rooted in Foreign Languages | 10 points |
| Lesson 2: Quiz | 6 points |
| Lesson 3 Assignment: Suffixes | 10 points |
| Lesson 3: Quiz | 7 points |
| Lesson 4: Assignment Words with Pronunciation Pitfalls | 10 points |
| Lesson 4: Quiz | 5 points |
| Lesson 5 Assignment: Having to do with Food Preparation | 10 points |
| Lesson 5: Quiz | 4 points |
| Lesson 6 Assignment: Literary Terms | 10 points |
| Lesson 6: Quiz | 4 points |
| Lesson 7 Assignment: Words Describing Human Traits | 10 points |
| Lesson 7: Quiz | 5 points |
| Lesson 8 Assignment: Words Often Interchanged | 10 points |
| Lesson 8: Quiz | 3 points |
| Lesson 9 Assignment: Words Used in Testing | 10 points |
| Lesson 9: Quiz | 6 points |
| Lesson 10: Assignment: Technology Words | 10 points |
| Lesson 10: Quiz | 4 points |
| Midterm | 18 points |
| Lesson 11 Assignment: Words That May Deceive You | 10 points |
| Lesson 11: Quiz | 5 points |
| Lesson 12 Assignment: Expanding Your Description Vocabulary | 10 points |
| Lesson 12: Quiz | 4 points |
| Lesson 13 Assignment- Roots | 10 points |
| Lesson 13: Quiz | 2 points |
| Lesson 14 Assignment- Descriptive Adjectives and Human Traits | 10 points |
| Lesson 14: Quiz | 6 points |
| Lesson 15 Assignment - Legal Vocabulary | 10 points |
| Lesson 15: Quiz | 4 points |
| Lesson 16 Assignment: Words from Many Cultures | 10 points |
| Lesson 16: Quiz | 4 points |
| Lesson 17 Assignment - Business and Economic Terms | 10 points |
| Lesson 17: Quiz | 5 points |
| Lesson 18 Assignment- Words for Human Abnormalities | 10 points |
| Lesson 18: Quiz | 5 points |
| Lesson 19 Assignment- Human Behavior | 10 points |
| Lesson 19: Quiz | 4 points |
| Lesson 20 Assignment - Philosophy and Theory | 10 points |
| Lesson 20: Quiz | 4 points |
| Final | 20 points |