Are you interested in building your vocabulary? Do you feel that your writing or your speaking vocabulary is below average? The purpose of "Vocabulary Building" is to beef up your everyday vocabulary with words that you could use in everyday conversation.
A strong vocabulary will not only give you the tools to say and write exactly what you mean it can also help you on a job interview, communicate better with a doctor or your lawyer and certainly help you with school work. A good vocabulary makes you sound smarter, feel more assured and practically guarantees you'll be a better writer and speaker. The purpose of this vocabulary class is to beef up your everyday vocabulary with words that you could use in everyday conversation.
The larger our vocabularies the more clearly we can communicate with others and understand what others are trying to communicate to us. This course will introduce some simple ways to learn new vocabulary words by practicing reading in context, by writing sentences using the words and by doing practice exercises and quizzes.
The class is not a beginning or advanced vocabulary course. It's that "in between" course where so many people's vocabulary skills fit. So if you're interested in expanding your vocabulary skills in a self-paced, no stress format where an instructor actually reviews and corrects your sentence writing, why not give it a try? Enrich your life by enriching your vocabulary.
Completely Online
Self-Paced
Printable Lessons
Full HD Video
6 Months to Complete
24/7 Availability
Start Anytime
PC & Mac Compatible
Android & iOS Friendly
Accredited CEUs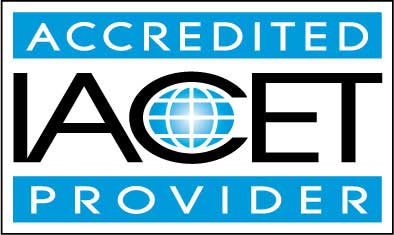 By successfully completing this course, students will be able to:
Describe the best practices to build vocabulary.
Define and use synonyms.
Define and use homonyms and homographs.
Define and use words of foreign origin.
Recognize misleading words.
Define and use power words.
Define and use antonyms.
Define and use verbal analogies.
Summarize vocabulary building exercises to use daily.
Demonstrate mastery of lesson content at levels of 70% or higher.
Assessment Guide
| Assessment | Points |
| --- | --- |
| Introduction Assignment 1 | 1 points |
| Assignment for Lesson 2 | 10 points |
| Word Context | 75 points |
| Lesson 3 Assignment: Synonyms | 20 points |
| Finding Synonyms | 95 points |
| Lesson 4 Assignment A: Synonym Fill in the Blanks | 12 points |
| Lesson 4 Assignment B: More Synonyms | 25 points |
| Synonyms Continued | 60 points |
| Lesson 5 Assignment: Homonym Writing | 25 points |
| Homonym Questions | 50 points |
| More Practice with Homonyms | 60 points |
| Lesson 6 Assignment: Foreign Phrases | 25 points |
| Using Terms of Foreign Origin | 50 points |
| Lesson 7 Assignment: Misleading Words | 10 points |
| Misleading Words Exam | 55 points |
| Lesson 8 Assignment: Power Words | 25 points |
| Power Words Exam | 45 points |
| Lesson 9 Assignment: Antonyms | 10 points |
| Antonyms (Opposites) | 11 points |
| Verbal Analogies Exam | 5 points |
| More Verbal Analogies | 50 points |
| Lesson 11 Assignment A | 20 points |
| Lesson 11 Assignment B: Final Writing | 20 points |
| More Practice- Quiz 11 | 70 points |
| Additional Vocabulary Words - Quiz 11 | 50 points |