Think back to the last time you went to a convention, a wedding, or an off-site business meeting. Everything you saw--from the sign-up posts, to the table decorations, to the folders you've been handed--had to be created by someone. That someone would be an event planner. This is someone who plans events--large or small, corporate or social. Any event you have ever attended had someone at the helm who shouldered the responsibility of looking after every minute detail, from the key-note speaker all the way down to how many knives, forks, and spoons were needed for the meal you ate.
This course will take you into the world of special event planning, giving you a very accurate behind-the-scenes look at a career that is almost invisible, but so very important. Whether you are looking to plan a family reunion, a wedding, an off-site meeting, or a giant product launch, this course will give you the necessary information and insight into what you need to know to pull off a successful event.
Perhaps you are looking for a change of career. If so, this course will illustrate in great detail the qualities you must possess to be a successful special event planner and exactly what the job entails. This is one of the most versatile jobs in the hospitality field, and people with drastically different backgrounds will find that they have the perfect experience to step into their new role as a Special Event Planner. This course is designed to assist both the seasoned and novice Event Planner become better organized, save both time and money, and enjoy the entire process.
Completely Online
Self-Paced
6 Months to Complete
24/7 Availability
Start Anytime
PC & Mac Compatible
Android & iOS Friendly
Accredited CEUs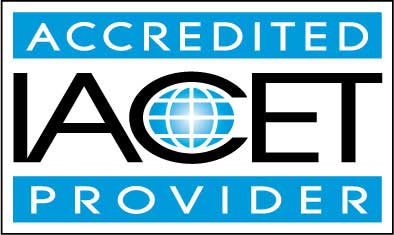 By successfully completing this course, students will be able to:
Define the role of a special events planner.
Describe why clients use event planners.
Describe your job as an event planner.
Summarize going into business.
Describe dealing with vendors.
Describe managing money, contracts, and obtaining the correct insurance.
Define the preliminary work for the event.
Describe the event.
Define types of corporate events.
Define types of social events.
Describe how to build and maintain client relationships.
Summarize how to network to expand your client base.
Describe how to keep your business in the public eye.
Demonstrate mastery of lesson content at levels of 70% or higher.
Assessment Guide
| Assessment | Points |
| --- | --- |
| Lesson 1 Assignment: Career Evaluation | 5 points |
| An Introduction | 1 points |
| Quiz for Lesson 1 : Today's Special Event Planner | 12 points |
| Lesson 2 Assignment: Determining What is Needed | 20 points |
| Quiz for Lesson 2 : Why Clients Use Event Planners | 12 points |
| Lesson 3 Assignment: Being Tactful Under Pressure | 20 points |
| Quiz for Lesson 3 : Your Job as an Event Planner | 12 points |
| Lesson 4 Assignment: Researching Competition | 20 points |
| Quiz for Lesson 4 : Going Into Business | 12 points |
| Lesson 5 Assignment: Locating Vendors | 20 points |
| Quiz for Lesson 5 : Vendors | 12 points |
| Lesson 6 Assignment: Insurance | 20 points |
| Quiz for Lesson 6 : Money, Contracts, and Insurance | 12 points |
| Lesson 7 Assignment: Gathering the Facts | 20 points |
| Quiz for Lesson 7 : Preliminary Work for the Event | 12 points |
| Lesson 8 Assignment: Creating a Checklist | 20 points |
| Quiz for Lesson 8 : The Event - Showtime | 12 points |
| Lesson 9 Assignment: Corporate Planners | 20 points |
| Quiz for Lesson 9 : Types of Events - Corporate | 7 points |
| Lesson 10 Assignment: Social Event Planning | 20 points |
| Quiz for Lesson 10 : Types of Events - Social | 11 points |
| Lesson 11 Assignment: Working on Personal Development | 20 points |
| Quiz for Lesson 11 : Relationships | 11 points |
| Lesson12 B Assignment: Making Contact and Offering Your Services | 20 points |
| Lesson 12 A: Assignment: Networking Goals | 20 points |
| Quiz for Lesson 12 : Networking | 10 points |
| Lesson 13 Assignment: Event Planning Business Expectations | 20 points |
| Quiz for Lesson 13 : Keeping Your Business in the Public Eye | 10 points |
| The Final Exam | 59 points |