Online Class: Parent Advocacy in Special Education — Strategies, Supports and Quality Control
---
COURSE CLOSED
---
We're sorry, this course is no longer open for enrollment.
This course presents information to help parents empower themselves to effectively advocate for their children with disabilities and to monitor and improve the quality of the programs developed for children and youth with autism spectrum disorders.
---
This module is divided into 6 units. Through the use of graphics, audio, assignments, surveys and polls, you will learn about advocating for an individual with a disability and how to accept responsibility for monitoring and increasing the quality of the specialized services you receive.

In Unit 2 you will learn how the history of advocacy in the United States provides a context into which we can understand parent advocacy for the education of their children with disabilities. Unit 3 outlines a number of concepts integral to effective advocacy: communication, documentation, legal rights and special education legal terminology. At the conclusion of this module you will become aware that knowledge empowers you to be an effective advocate for not only your child, but your parent or friend as well. Unit 4 provides details on essential strategies for effective empowerment. Unit 5 considers the intricacies of the legal system and will enable you to understand how increasing your knowledge base is a key tool in increasing your advocacy skills. The final unit, #6, offers a discussion of parent support networks and a description of the self-advocacy movement.

Additionally, There are slides interspersed throughout the presentation titled APQI - Autism Program Quality Indicators (hint: remember this). These indicators were developed by the by the New York Autism Network at the request of the New York State Education Department and are intended as a self-review and quality improvement guide for schools and programs serving students with autism spectrum disorders. These benchmarks will help YOU to identify essential aspects of programming for effective services.

The presentations, as well as assignments that complement the material, are used to help you to participate more actively in the learning process. In addition, there is a 3-part survey and several class polls to help me understand your needs. More details are provided in the syllabus.

Completely Online
Self-Paced
6 Months to Complete
24/7 Availability
Start Anytime
PC & Mac Compatible
Android & iOS Friendly
Accredited CEUs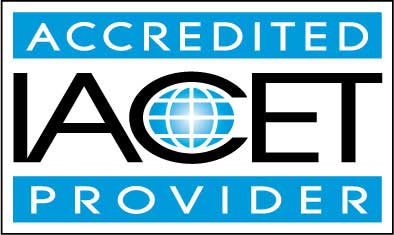 Unit 1: Overview of Parent Support and Advocacy
Being an effective advocate for a child with a disability requires skill and determination. The 6 units in this module will enable you to advocate effectively, promote equality and increase the quality of care to people with disabilities.
0

Total Points
Lesson discussions: Parents Speak Out! (Part 1)
/ul>
Unit 2: Give Me Context: A Brief History of Civil Rights Advocacy in the United States
In this unit you will learn about the fight for equality that women, Black Americans and individuals with disabilities endured in the United States enabling parents to advocate for educational rights for their children with disabilities.
120

Total Points
Review 2 Practice Worksheets
Lesson discussions: Parents Speak Out! (Part 2)
Complete Assignment: History of Social Activism
Assessment: Quality Control and Advocacy History
/ul>
Unit 3: Know Thyself: Communication Towards Positive Change
This unit outlines interpersonal skills essential for effective advocacy. Proficient communication, negotiation and active listening skills are all addressed to empower you to become a successful advocate.
25

Total Points
Review 2 Practice Worksheets
Complete Assignment: Negotiations
/ul>
Unit 4: Skills for Survival: Documentation and Problem Solving
In this unit specific strategies and tactics for effective advocacy are presented. You will learn how to develop a Master Plan and an Action Plan, start a "paper trail", learn letter writing skills, and begin to build your own advocacy library.
25

Total Points
Review 2 Practice Worksheets
Complete Assignment: Advance Planning
/ul>
Unit 5: Knowledge is Power: Where To Get It and How To Use It
This unit contains an overview of the federal laws that enable access to education for individuals with disabilities, including state-related specifics. Special education terminology and basic standardized testing procedures are also presented.
10

Total Points
Review 2 Practice Worksheets
Complete Assignment: Legislative Changes
/ul>
Unit 6: Where To Turn: Parent Supports and Self-Advocacy
In this unit, parent networking groups will be presented as an example of the integral role parents play in continuing advocacy efforts. Then, the self-advocacy or People First Movement will be outlined.
0

Total Points
Review 2 Practice Worksheets
Lesson discussions: What do you think about this course?; Parents Speak Out! (Part 3); Program Evaluation Follow-up Survey (End of Course)
/ul>
By successfully completing this course, students will be able to:
Summarize the history of civil rights advocacy in the united states.
Summarize communication towards positive change.
Describe documentation and problem solving procedures.
Describe parent supports and self-advocacy.
Demonstrate mastery of lesson content at levels of 70% or higher.