This comprehensive course provides an up-to-date presentation of the essentials of sociological study. Students will learn a wide range of classical and contemporary perspectives which will encourage links between theories and current research. With the addition of numerous net links, thoughtful exercises and examples, and review quizzes--this course will help students develop a sociological imagination. This is an ideal environment in which to examine ourselves, study our own society, as well as study our neighbors.
Topics covered will examine the sociological perspectives, sociological research, cultural debates, the process of socialization, groups and organizations, crime and deviance, stratification, inequality and discrimination that effects ageism and gender, race and ethnicity, issues involving the economy, different forms of government, marriage, religion, health and environment safety, urbanization, and social movements. This course is an excellent resource for any age student pursuing aspects of this study or the non-academic hobbyists and life-long learners.
Completely Online
Self-Paced
Printable Lessons
Full HD Video
6 Months to Complete
24/7 Availability
Start Anytime
PC & Mac Compatible
Android & iOS Friendly
Accredited CEUs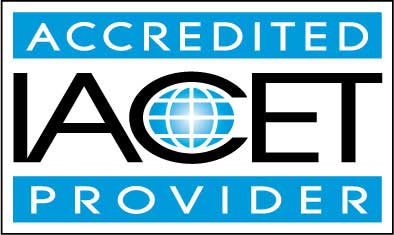 By successfully completing this course, students will be able to:
Define sociology.
Describe developing a sociological perspective, sociological research, and culture.
Describe socialization and the life cycle.
Describe social interaction.
Describe groups and organizations.
Describe governments, political power, and war.
Describe urbanization and population.
Describe deviance, crime, and social conformity.
Describe stratification, class, and inequality.
Describe gender, age, race, and ethnic inequality.
Describe marriage and the family.
Describe work and economic life.
Describe mass media and education.
Describe religion and education.
Describe health and the environment.
Describe social change and social movements.
Demonstrate mastery of lesson content at levels of 70% or higher.
Assessment Guide
| Assessment | Points |
| --- | --- |
| Introductions | 1 points |
| Lesson 1 Exam | 6 points |
| Lesson 2 Exam | 9 points |
| Lesson 3 Exam | 8 points |
| Lesson 4 Exam | 5 points |
| Opinion: Early Life Experience vs. Later Life Experiences | 7 points |
| Lesson 5 Exam | 9 points |
| Lesson 6 Exam | 8 points |
| Lesson 7 Exam | 7 points |
| Examples of Governments and Political Structures | 7 points |
| Lesson 8 Exam | 7 points |
| Lesson 9 Exam | 10 points |
| Lesson 10 Exam | 8 points |
| Lesson 11 Exam | 8 points |
| Lesson 12 Exam | 10 points |
| Opinion: Types of Discrimination | 7 points |
| Lesson 13 Exam | 10 points |
| Lesson 14 Exam | 10 points |
| Opinion: Working Today | 7 points |
| Lesson 15 Exam | 8 points |
| Lesson 16 Exam | 4 points |
| Religion vs. Spirituality | 7 points |
| Lesson 17 Exam | 7 points |
| Lesson 18 Exam | 6 points |
| Lesson 19 Exam | 9 points |
| Final Exam | 75 points |