Six Sigma is a methodology of implementing a highly successful project, or producing a high quality product or service, using techniques and principles that ensure excellence. The Six Sigma methodology incorporates many years of studying best practices in business and its goal is ultimately the creation of a nearly error-free business environment.
The name of the methodology takes its name from a letter in the Greek alphabet, sigma, which is used by mathematicians to measure variability. In business, the principle of variability is used to measure the number of errors in a process. The goal of a Six Sigma implementation is to produce a product or service with fewer than 3.4 problems per million transactions. A transaction may be defined as a product produced or a service performed.
Six Sigma has been so successful because it dispenses with some of the more cumbersome aspects of older business implementation methodologies and, as such, it has risen to become one of the most respected and followed project management systems. Many of the world's most successful companies utilize the principles of Six Sigma because customers in today's business environment expect excellence and companies must be willing to deliver it if they want to survive in today's highly competitive marketplace.
This course will give a complete overview of the Six Sigma process and prepare you for the path of a "Black Belt," or a Six Sigma team member.
Completely Online
Self-Paced
Printable Lessons
Full HD Video
6 Months to Complete
24/7 Availability
Start Anytime
PC & Mac Compatible
Android & iOS Friendly
Accredited CEUs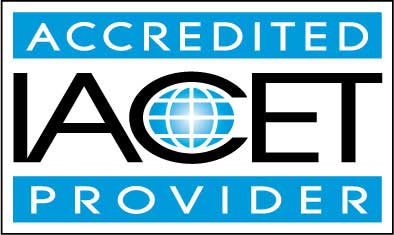 By successfully completing this course, students will be able to:
Describe the history of six sigma.
Summarize implementing six sigma.
Describe becoming a customer and a market driven enterprise.
Define customer expectations and needs.
Determine how to link six sigma projects to strategies.
Recognize attributes of good metrics.
Describe using resources wisely.
Summarize Project Management Using the DMAIC and DMADV Models.
Identify the define phase.
Identify the measure phase.
Summarize Measurement System Analysis.
Describe analyzing data: value streams and dealing with variations.
Describe analyzing data: designed experiments.
Identify the improve phase.
Identify the control phase.
Demonstrate mastery of lesson content at levels of 70% or higher.
Assessment Guide
| Assessment | Points |
| --- | --- |
| Lesson 1 Assignment | 5 points |
| An Introduction | 1 points |
| Lesson 1: History of Six Sigma | 10 points |
| Lesson 2 Assignment | 5 points |
| Lesson 2 : Implementing Six Sigma | 10 points |
| Lesson 3 Assignment | 5 points |
| Lesson 3: Becoming a Customer and Market-Driven Enterprise | 10 points |
| Lesson 4 Assignment | 5 points |
| Lesson 4: Customer Expectations and Needs | 10 points |
| Lesson 5 Assignment | 5 points |
| Lesson 5: Linking Six Sigma Projects to Strategies | 10 points |
| Lesson 6: Attributes of Good Metrics | 9 points |
| Lesson 7: Using Resources Wisely | 10 points |
| Lesson 8: Project Management Using the DMAIC and DMADV Models | 10 points |
| Lesson 9: The Define Phase | 10 points |
| Lesson 10: The Measure Phase | 10 points |
| Lesson 11: Measurement System Analysis | 10 points |
| Lesson 12: Analyzing Data: Value Streams and Dealing with Variations | 8 points |
| Lesson 13: Analyzing Data: Designed Experiments | 9 points |
| Lesson 14: The Improve Phase | 9 points |
| Lesson 15: The Control Phase | 10 points |
| The Final Exam | 68 points |