Caring for a senior or elderly relative or friend or client at home may be one of the most gratifying and rewarding experiences of a lifetime, but is one that may also be filled with frustration, physical and mental weariness, and at times, resentment. Understanding the challenges and responsibilities of elder care, learning how to deal with day-to-day challenges and providing a safe and senior-friendly environment to loved ones is essential in the caregiving process. Encouraging seniors to stick to medication schedules, preventing dehydration and providing proper hygiene are essential in long-term care scenarios.
Learning how to safely transfer seniors in a variety of scenarios while at the same time protecting the caregiver are essential, as is learning how to deal with security and safety in the home of a senior diagnosed with Alzheimer's. Caring for seniors in a home environment also means providing care for the caregiver. Time-outs, support, dealing with difficult family members as well as the emotional, physical and mental strains of caregiving are addressed in this course.
Dealing with behavior problems such as aggression is also discussed, as are recognizing and preventing situations of senior abuse. Learning how to identify the warning signs of senior abuse and dealing with feelings of anger, resentment and stress are addressed in this course, and are as important for caregivers as they are for all family members.
Finally, learning about community options for respite and end-of-life or hospice scenarios will help caregivers provide the best in effective, efficient and quality home care for seniors.
Completely Online
Self-Paced
Printable Lessons
Full HD Video
6 Months to Complete
24/7 Availability
Start Anytime
PC & Mac Compatible
Android & iOS Friendly
Accredited CEUs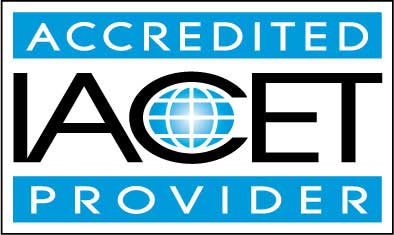 By successfully completing this course, students will be able to:
Describe methods for providing care to the elderly.
Describe safety methods that must be observed when caring for the elderly.
Describe ways to deal with patients that have Alzheimer's Disease.
Describe daily routines and common behavior problems.
Recognize and preventing senior abuse.
Summarize the role and purpose of hospice care.
Describe ways to proactively prevent problems and dealing with mobility issues.
Describe methods for dealing with Alzheimer's.
Describe dealing with daily routines and behavior problems.
Identify how to recognize and prevent senior abuse.
Describe respite care options and hospice.
Demonstrate mastery of lesson content at levels of 70% or higher.
Assessment Guide
| Assessment | Points |
| --- | --- |
| An Introduction | 1 points |
| Lesson 1: Caring For An Elder | 8 points |
| Lesson 2 Assignment | 2 points |
| Lesson 2: Dealing With Day To Day Challenges | 10 points |
| Lesson 3: Safety First! | 10 points |
| Lesson 4 Assignment | 2 points |
| Lesson 4: Preventing Problems | 9 points |
| Lesson 5: Mobility Issues | 10 points |
| Lesson 6: Dealing With Alzheimer's | 9 points |
| Lesson 7 Assignment | 2 points |
| Lesson 7: Caring for the Caregiver | 10 points |
| Lesson 8: Body Works and Limitations | 10 points |
| Lesson 9: Daily Routines | 10 points |
| Lesson 10: Behavior Problems | 9 points |
| Lesson 11: Recognizing and Preventing Senior Abuse | 10 points |
| Lesson 12: Staying Active | 9 points |
| Lesson 13: Respite Care Options | 10 points |
| Lesson 14: Finding Help | 10 points |
| Lesson 15 Assignment | 2 points |
| Lesson 15: Hospice | 10 points |
| The Final Exam | 40 points |