More people every year are discovering the joy of scrapbooking to capture memories and create unique family and friend albums to keep and share. In this comprehensive course, the beginner scrapbooker will learn how to start his/her scrapbooking hobby without being overwhelmed. Everything from choosing the right supplies to get started to tips for journaling effectively is included in easy to follow lessons that reflect the wide variety of scrapbooking styles and themes popular today.
Traditional Scrapbooking 101 also includes a reference section with helpful advice on designing interesting layouts, developing an artistic eye and the story-telling aspects of scrapbooking. Original project suggestions are included as well as advice on how to make the time to enjoy your hobby properly. A resource guide with links to online scrapbooking sites that offer support, supplies and networking opportunities gives everyone from the beginner to the most advanced scrapbooker the opportunity to learn more.
Completely Online
Self-Paced
6 Months to Complete
24/7 Availability
Start Anytime
PC & Mac Compatible
Android & iOS Friendly
Accredited CEUs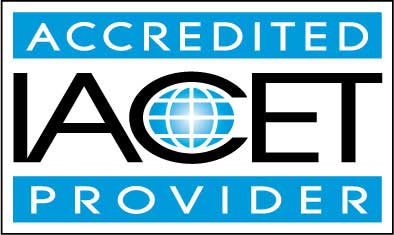 By successfully completing this course, students will be able to:
Define scrapbooking.
Define the process of preparing to start scrapbooking.
Summarize supplies you'll need.
Demonstrate 1 (basic lay-out).
Demonstrate 2 (lay-out techniques).
Demonstrate 3 (popular layouts).
Demonstrate traditional methods used enhancing and mounting photographs.
Demonstrate embellishments.
Demonstrate journaling.
Demonstrate creative techniques (paint and brush ideas).
Demonstrate creative techniques (paper ideas).
Demonstrate creative techniques (ideas for adding a personal touch).
Summarize scrapbooking events and parties.
Describe the future of scrapbooking.
Demonstrate mastery of lesson content at levels of 70% or higher.
Assessment Guide
| Assessment | Points |
| --- | --- |
| An Introduction | 5 points |
| Lesson 2: Scrapbook Workroom | 5 points |
| Lesson 3: Scrapbook Workroom | 10 points |
| Lesson 3 Exam | 9 points |
| Lesson 4: Scrapbook Workroom | 10 points |
| Lesson 4 Exam Pt. 1 | 10 points |
| Lesson 4 Exam Pt. 2 | 10 points |
| Lesson 5: Scrapbook Workroom | 10 points |
| Lesson 5 Exam Pt. 2 | 10 points |
| Lesson 5 Exam Pt. 1 | 7 points |
| Lesson 6: Scrapbook Workroom | 10 points |
| Lesson 6 Exam | 10 points |
| Lesson 7: Scrapbook Workroom | 25 points |
| Lesson 7 Exam | 7 points |
| Lesson 8: Scrapbook Workroom | 10 points |
| Lesson 8 Exam | 8 points |
| Lesson 9: Scrapbook Workroom | 10 points |
| Lesson 9 Exam | 10 points |
| Lesson 10: Scrapbook Workroom | 25 points |
| Lesson 10 Exam | 10 points |
| Lesson 11: Scrapbook Workroom | 10 points |
| Lesson 11 Exam | 10 points |
| Lesson 12: Scrapbook Workroom | 5 points |
| Lesson 12 Exam | 10 points |
| Lesson 13 Scrapbook Workroom | 10 points |
| Lesson 14: Scrapbook Workroom | 25 points |
| Lesson 14 Exam pt. 1 | 10 points |
| Lesson 14 Exam pt. 2 | 10 points |
| Lesson 15: Scrapbook Workroom | 10 points |
| Lesson 15 Exam | 8 points |
| Lesson 17: Scrapbook Final | 25 points |