In this course we will discuss the art behind relaxation techniques. You will learn a variety of techniques to help you learn how to relax. In today's Western world, stress is a constant companion leading to chronic illness and disease, increased dissatisfaction with one's quality of life, and greater incidence of unhappiness and depression.
Relaxing is much, much more than merely sitting in an easy chair watching television after a hard day's work. Learning to truly relax will take some effort, but the rewards are astronomical. People report feeling younger, healthier, and more vibrant than at any other time in their lives when they place an emphasis on relaxation, making time for it on a daily basis.
Because everyone is a unique individual, the lessons in this course will give you a wide range of relaxation techniques proven to be effective. After learning about each technique and working to apply each one to your own lifestyle, you will begin to develop a method of relaxation practices that will help you improve the quality of your life, improve your health, and overall feelings of happiness and satisfaction.
Included in these lessons are instructions on how to be alert to the things that cause stress in your life. In-depth information on relaxation techniques such as meditation, mindfulness, self-hypnosis, NLP, aromatherapy, yoga, ayurveda are also covered. Using any one of these techniques can make a big difference in your life. Learning about all these techniques will raise your awareness to the myriad of ways that you can relieve stress, minimize the negative impact of stress in your life, and improve the overall quality of your life. You can then learn to incorporate relaxation as a healthy, daily habit. You only get one chance at this life, do it well and enjoy the journey. Relax.
Completely Online
Self-Paced
Printable Lessons
Full HD Video
6 Months to Complete
24/7 Availability
Start Anytime
PC & Mac Compatible
Android & iOS Friendly
Accredited CEUs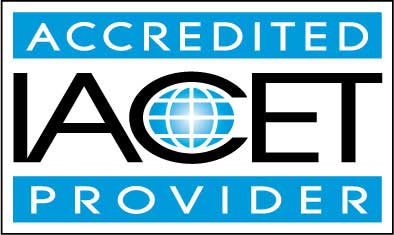 By successfully completing this course, students will be able to:
Identify the causes and effects of stress and relaxation.
Recognize stress and the effects on our health.
Summarize natural remedies to relieve stress and achieve relaxation and mindfulness.
Demonstrate breathing techniques to aid in relaxation.
Describe sound therapy and its use in relaxation exercises.
Demonstrate meditation techniques to achieve relaxation and stress-free living.
Summarize the possibilities and potential benefits of self-hypnosis.
Define NLP - Neuro-Linguistic Programming.
Describe aromatherapy and yoga techniques for relaxation.
Describe Ayurveda and Relaxation.
Summarize the benefits of relaxation when dealing with serious illnesses.
Recognize the relaxing road to happiness.
Demonstrate mastery of lesson content at levels of 70% or higher.
Assessment Guide
| Assessment | Points |
| --- | --- |
| Introduction | 1 points |
| Lesson 1 : Stress and Relaxation | 11 points |
| Lesson 2 : Stress and Our Health | 12 points |
| Lesson 3 : Drugs vs. Natural Remedies | 11 points |
| Lesson 4 : Mindfulness | 12 points |
| Lesson 5 : Breathing Techniques | 10 points |
| Lesson 6 : Sound Therapy | 12 points |
| Lesson 7: Meditation | 12 points |
| Lesson 8 : Moving Meditations | 12 points |
| Lesson 9 : Self-Hypnosis | 11 points |
| Lesson 10 : NLP – Neuro-Linguistic Programming | 11 points |
| Lesson 11 : Aromatherapy for Relaxation | 12 points |
| Lesson 12 : Yoga | 12 points |
| Lesson 13 : Ayurveda and Relaxation | 11 points |
| Lesson 14 : Relaxation and Serious Illness | 8 points |
| Lesson 15 Assignment | 2 points |
| Lesson 15 : The Relaxing Road to Happiness | 12 points |
| The Final Exam | 50 points |