Welcome to a study of the unusual, the eerie and the unexplained. It's widely believed that there are forces acting upon us every day from the spirit world--forces we could learn to use to our advantage, if only we knew how to interact effectively with the spirit world. That's quite a challenge, when we have yet to even prove it exists!
Whether or not you believe in the paranormal, you can still enjoy the ghost stories that send a chill down your spine sitting around the campfire. Our love of scary stories has inspired horror movies and scary television shows, creepy novels and ghostly folk tales. We visit haunted houses and take flashlight tours of spooky cemeteries, all in the hopes of catching a glimpse of a ghost or catching a supernatural thrill. Harmless fun.
Whatever your reasons for delving further, there is fuel for learning more about the spirit world. After all, there was a time we thought the world was flat… so how can we be sure our sixth sense can't be trusted? Who's to say whether or not ghosts are real? To make a final decision, it seems we should at least take a close look at the evidence that surrounds us.
This course on hauntings is an overview of 15 locations around the world that are popularly described as haunted. Students of the paranormal can use these stories as an introduction to the subject and a foundation for further study. The lessons are specifically designed for beginners, and the locations were carefully chosen to represent a variety of different types of hauntings and their accounts.
Completely Online
Self-Paced
Printable Lessons
Full HD Video
6 Months to Complete
24/7 Availability
Start Anytime
PC & Mac Compatible
Android & iOS Friendly
Accredited CEUs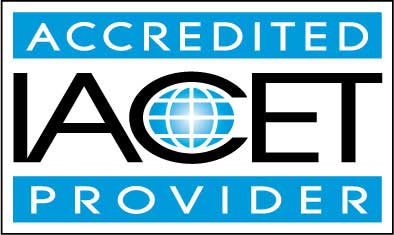 By successfully completing this course, students will be able to:
Describe the famous hauntings of The White House and Edinburgh, Scotland.
Summarize the hauntings of the Rose Hall Great House, The Winchester Mystery House, and The Bell Witch of Bell Farm.
Describe the hauntings of the Gettysburg Battlefield.
Describe the hauntings of Alcatraz, The Tower of London, and The 1886 Crescent Hotel
Describe the hauntings of The Paris Catacombs and Bran Castle.
Summarize the hauntings of Waverly Hills Sanatorium
Describe The Republic Ghost Train, The RMS Queen Mary and The Flying Dutchman.
Demonstrate mastery of lesson content at levels of 70% or higher.
Assessment Guide
| Assessment | Points |
| --- | --- |
| An Introduction | 5 points |
| Assignment 1: The Haunted White House | 30 points |
| Quiz for Lesson 1: The White House and Edinburgh, Scotland | 10 points |
| Assignment 2: Who was Annie Palmer? | 20 points |
| Quiz for Lesson 2: The Rose Hall Great House | 17 points |
| Assignment 3: The Mystery House | 20 points |
| Quiz for Lesson 3: The Winchester Mystery House | 11 points |
| Assignment 4: Why so popular? | 20 points |
| Quiz for Lesson 4: The Bell Witch of Bell Farm | 10 points |
| Assignment 5: Gettysburg Epicenter | 20 points |
| Quiz for Lesson 5: Gettysburg Battlefield | 10 points |
| Assignment 6:Behind the Bars | 20 points |
| Quiz for Lesson 6: Alcatraz | 11 points |
| Assignment 7: Talking about the Tower | 20 points |
| Quiz for Lesson 7: The Tower of London | 10 points |
| Assignment 8: Who was the Doc? | 20 points |
| Quiz for Lesson 8: The 1886 Crescent Hotel | 12 points |
| Assignment 9: The Museum | 20 points |
| Quiz for Lesson 9: The Paris Catacombs and Bran Castle | 12 points |
| Assignment 10: TB Takes its Toll | 20 points |
| Quiz for Lesson 10: Waverly Hills Sanatorium | 13 points |
| Assignment 11: The Queen Mary | 20 points |
| Quiz for Lesson 11: The Republic Ghost Train, The RMS Queen Mary & The Flying Dutchman | 12 points |
| The Final Exam | 58 points |