Are you in need of a comprehensive and easy-to-use course to get you up and running in QuickBooks Online? Then this course will help take you from a beginner to an advanced user of Intuit's popular cloud-based accounting service.
QuickBooks Online can turn tedious accounting tasks and make them seem easy. It offers everything that you need to help your business succeed from your first customer estimate to organizing your end-of-year taxes. You will be doing things like invoicing, making sales receipts, ordering supplies, creating payroll, and generating executive reports like a pro. What's more, since QuickBooks Online is cloud-based and responsive, you can do it all from the convenience of your mobile device.
In this 26-lesson course, we will start by looking at all the different features that are available and the different subscription levels that you can choose from. We will then take a tour around the user interface and see how you can set up your company or import your files from another version of QuickBooks.
The course then continues to cover everything important in QuickBooks Online, including:
the Chart of Account
Items/Products/Services
Lists
Expenses and Bills
Deposits and Credits
Invoices
Payments
Time and Mileage Tracking
Statements
Money Collection
Bank Accounts
Loans
Payroll
Journal Entries
End-of-Year Tasks
Purchasing
Sales Tax
Budgeting
Reports
Estimates
Projects
Customizing Forms
Online Banking
Almost every QuickBooks Online topic you can come up with is covered in detail in this course. So get ready to get your books in order with this complete manual to the world's most popular cloud-based accounting software!
Completely Online
Self-Paced
Printable Lessons
Full HD Video
6 Months to Complete
24/7 Availability
Start Anytime
PC & Mac Compatible
Android & iOS Friendly
Accredited CEUs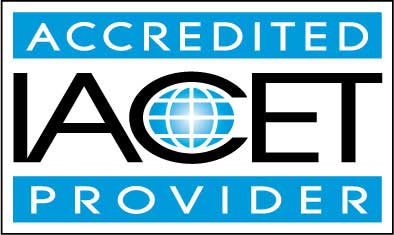 By successfully completing this course, students will be able to:
Describe QuickBooks Online is and how it differs from other QuickBooks products.
Demonstrate setting up QuickBooks Online and adding company users.
Demonstrate setting up accounting.
Determine creating lists.
Demonstrate creating transactions and entering data.
Demonstrate paying bills with QuickBooks Online.
Demonstrate collecting and tracking money from customers.
Demonstrate how to use the checkbook with QuickBooks Online Essentials.
Demonstrate printing checks and running payroll with QuickBooks online.
Demonstrate report creation and report printing.
Demonstrate using QuickBooks with online banking.
Demonstrate mastery of lesson content at levels of 70% or higher.
Assessment Guide
| Assessment | Points |
| --- | --- |
| Motives for Taking this Course | 2 points |
| Lesson 1 Exam | 10 points |
| Lesson 2 Exam | 10 points |
| Lesson 3 Exam | 10 points |
| Lesson 4 Exam | 10 points |
| Lesson 5 Exam | 10 points |
| Lesson 6 Exam | 10 points |
| Lesson 7 Exam | 10 points |
| Lesson 8 Exam | 11 points |
| Lesson 9 Exam | 10 points |
| Lesson 10 Exam | 9 points |
| Lesson 11 Exam | 10 points |
| Lesson 12 Exam | 10 points |
| Lesson 13 Exam | 9 points |
| Lesson 14 Exam | 10 points |
| Lesson 15 Exam | 10 points |
| Lesson 16 Exam | 10 points |
| Lesson 17 Exam | 10 points |
| Lesson 18 Exam | 10 points |
| Lesson 19 Exam | 10 points |
| Lesson 20 Exam | 10 points |
| Lesson 21 Exam | 10 points |
| Lesson 22 Exam | 10 points |
| Lesson 23 Exam | 10 points |
| Lesson 24 Exam | 10 points |
| Lesson 25 Exam | 9 points |
| Lesson 26 Exam | 10 points |
| The Final Exam | 129 points |