QuickBooks® 2014 is an accounting software program created by Intuit® for small businesses and self-employed professionals that allows you to keep track of your company's transactions and finances – all from a single, Intuit®ive, and easy-to-use software program. This course is for anyone who wants to learn QuickBooks®. You'll learn all the skills that you need to know to use the software properly to manage transactions and finances for your business.
Made for small to medium sized businesses, as well as the self-employed, QuickBooks® gives businesses the power to complete most accounting tasks themselves without hiring a full-time accountant to do it for them (although consulting an accountant is always recommended for any business).
QuickBooks® allows businesses to easily:
· Add customers, vendors, and inventory to QuickBooks®
· Create and generate invoices
· Record and pay bills
· Enter and track inventory
· Add and manage bank accounts, as well as other expense and income accounts including credit cards
· Balance bank accounts
· Track company vehicle mileage
· Enter bills to pay vendors
· Print checks to pay bills
· Create budgets
· Create payroll schedules and payroll checks
· Pay tax liabilities
· Generate and customize various financial reports
· Customize templates to match the needs of your business
· And more
Since QuickBooks® does not offer a trial version, you do
not
need access to the QuickBooks® software to use this course; however, it is strongly recommended to have a working copy if possible so that you can do the optional activities.
If you don't have the software, you can still review the lessons and the accompanying videos to learn what QuickBooks® can do. Please note that this is a course only and does not include any software.
---
Intuit and QuickBooks are trademarks and service marks of Intuit Inc., registered in the United States and other countries.
Completely Online
Self-Paced
Printable Lessons
Full HD Video
6 Months to Complete
24/7 Availability
Start Anytime
PC & Mac Compatible
Android & iOS Friendly
Accredited CEUs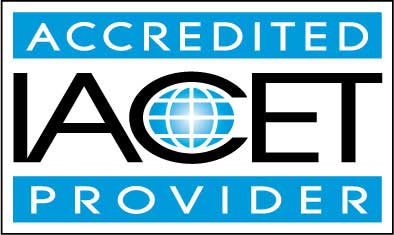 By successfully completing this course, students will be able to:
Describe what accounting software is and what QuickBooks capabilities are.
Demonstrate installing the software and using quickbooks setup.
Demonstrate navigating quickbooks.
Demonstrate setting up customers.
Demonstrate setting up vendors.
Demonstrate creating invoices.
Demonstrate collecting and tracking money from customers.
Demonstrate paying bills.
Demonstrate purchasing and entering inventory.
Demonstrate printing checks.
Describe balancing accounts.
Demonstrate mastery of lesson content at levels of 70% or higher.
Assessment Guide
| Assessment | Points |
| --- | --- |
| Lesson 1 Assignment | 1 points |
| Lesson 1 Exam | 8 points |
| Lesson 2 Exam | 10 points |
| Lesson 3 Assignment | 1 points |
| Lesson 3 Exam | 10 points |
| Lesson 4 Exam | 10 points |
| Lesson 5 Assignment | 1 points |
| Lesson 5 Exam | 10 points |
| Lesson 6 Exam | 10 points |
| Lesson 7 Assignment | 1 points |
| Lesson 7 Exam | 8 points |
| Lesson 8 Exam | 10 points |
| Lesson 9 Assignment | 1 points |
| Lesson 9 Exam | 10 points |
| Lesson 10 Exam | 9 points |
| Lesson 11 Assignment | 1 points |
| Lesson 11 Exam | 10 points |
| Lesson 12 Assignment | 0 points |
| Lesson 12 Exam | 10 points |
| Lesson 13 Exam | 10 points |
| Lesson 14 Assignment | 0 points |
| Lesson 14 Exam | 10 points |
| Lesson 15 Assignment | 1 points |
| Lesson 15 Exam | 10 points |
| Lesson 16 Exam | 10 points |
| Lesson 17 Exam | 10 points |
| Lesson 18 Assignment | 1 points |
| Lesson 18 Exam | 10 points |
| The Final Exam | 45 points |