Microsoft Publisher is Office 365's version of desktop publishing software. If you run a business or just have a small individual sole proprietorship, Microsoft Publisher can help you build attractive marketing material to advertise your business and keep in touch with current customers.
Microsoft Office has several applications for work-related content, and Publisher is the application for marketing material. Microsoft Publisher lets users create brochures, pamphlets, banners and greeting cards. It's the application for marketing people or small businesses that just need an easy process for creating marketing layouts. For anyone unfamiliar with the application, this course will help you get started and provide step-by-step information on how you can build your own designs.
In this course, you'll learn how to:
Navigate Microsoft Publisher Like a Pro

Create, Edit, and Use Templates for Greater Speed and Productivity

Learn What Objects Are and How to Use Them Effectively

Use Images to Create Dynamic Publications

Use Shapes, Text Boxes, and Colors

Use Advanced Aligning and Formatting Features

Create a Catalog

Use Advanced Customization Techniques on Your Publication

Mail Merge

Publish, Print, and Share Your Publication

And Much More!
The first part of this course focuses on the absolute basics. We review the need for Publisher in small business advertising and working with templates. Publisher comes with numerous templates so that you don't even need to have a design made. They save you money, and this course covers how to customize a template to fit your own brand.
Publications in Publisher are built with objects. This course covers every object that you'll need to build a publication including text, pictures, placeholders and shapes. These basic building blocks have their own customizable styles and features, but Publisher also includes numerous pre-made object styles that can be used as well. With Publisher 2021, a person with little design skills can create professional marketing material.
After creating a publication file, Publisher has a design checker tool that this course explains. We also explain ways that you can mail merge to send publications to potentially thousands of people without creating documents individually. Lastly, we explain ways to finalize publications, send them to a printer and share them with other users. With this course, you should be able to go from a blank Publisher document to an attractive, fully designed publication ready for your audience and readers.
With clear and concise step-by-step directions, beautifully illustrated lessons with screenshots, and HD Video tutorials, this Publisher 2021 online course will teach you everything you need to know to become a Publisher power user.
Note: You do not need access to MS Publisher software in order to successfully complete this course, although it is strongly recommended in order to follow along with the course examples.
Completely Online
Self-Paced
Printable Lessons
Full HD Video
6 Months to Complete
24/7 Availability
Start Anytime
PC & Mac Compatible
Android & iOS Friendly
Accredited CEUs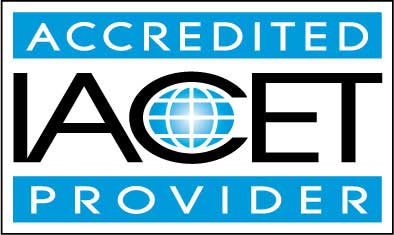 Assessment Guide
| Assessment | Points |
| --- | --- |
| Introduce Yourself | 2 points |
| Lesson 1 Quiz | 18 points |
| Lesson 2 Quiz | 20 points |
| Lesson 3 Quiz | 20 points |
| Lesson 4 Quiz | 20 points |
| Lesson 5 Quiz | 20 points |
| Lesson 6 Quiz | 20 points |
| Lesson 7 Quiz | 20 points |
| Lesson 8 Quiz | 20 points |
| Lesson 9 Quiz | 20 points |
| Lesson 10 Quiz | 20 points |
| Lesson 11 Quiz | 20 points |
| Lesson 12 Quiz | 20 points |
| Lesson 13 Quiz | 20 points |
| Lesson 14 Quiz | 20 points |
| Lesson 15 Quiz | 20 points |
| The Final Quiz | 140 points |