This online PowerPoint course will teach you everything you need to know to become a PowerPoint power user. PowerPoint is a the standard in presentation software and it allows presenters to successfully present their ideas, products and services to any audience--whether it is a small classroom or a packed auditorium. PowerPoint 2021 is used in many different scenarios, including business presentations, sales presentations, academic lectures, student projects, and even for families documenting vacations and special events. If you have an idea you want to present in front of an audience, PowerPoint is your go-to solution. This course will teach you how to use all the major features of Microsoft PowerPoint so that you can create dynamic and engaging presentations.
The first part of the course focuses on working with slides and the ways that users can create and customize layouts. Objects make up the content seen in a slideshow presentation, so we cover step-by-step how to add and edit text, images, shapes, diagrams, graphs and charts. These objects are common in PowerPoint presentations, so they will make up a majority of your slides.
We'll then show you how to add these objects and customize them using themes and colors. Charts and tables display information to viewers, and we will show you how to set up these objects to accurately convey numbers and data to potentials customers.
We also explore themes, so that you can stylize your layouts and objects. Themes contain predesigned color schemes, but you can also create your own themes that match your preferences. In additional, we'll learn about styles, transitions and animations. For example, we'll cover the ways that you can animate your presentations to make them more appealing to your audience.
Finally, we will review how to print and share slides. Microsoft Office includes OneDrive for file sharing and collaboration. This course takes you from building attractive, compelling presentations to sharing and collaborating with other users. You can then successfully build slides tailored to your target audience.
With clear and concise step-by-step directions, beautifully illustrated lessons with screenshots, and HD Video tutorials, this online PowerPoint course will teach you everything you need to know to become a PowerPoint presenter and power user.
You do not need access to PowerPoint software in order to successfully complete this course, although it is strongly recommended in order to follow along with the course examples.
Completely Online
Self-Paced
Printable Lessons
Full HD Video
6 Months to Complete
24/7 Availability
Start Anytime
PC & Mac Compatible
Android & iOS Friendly
Accredited CEUs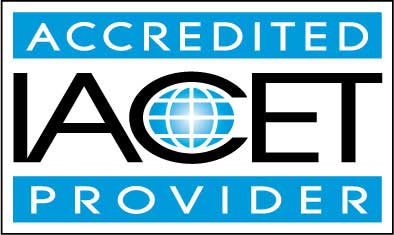 Assessment Guide
| Assessment | Points |
| --- | --- |
| Previous Experience with Microsoft 365 | 2 points |
| Lesson 1 Exam | 18 points |
| Lesson 2 Skill Building Activity | 2 points |
| Lesson 2 Exam | 20 points |
| Lesson 3 Skill Building Activity | 2 points |
| Lesson 3 Exam | 20 points |
| Lesson 4 Skill Building Activity | 2 points |
| Lesson 4 Exam | 18 points |
| Lesson 5 Skill Building Activity | 2 points |
| Lesson 5 Exam | 20 points |
| Lesson 6 Skill Building Activity | 2 points |
| Lesson 6 Exam | 20 points |
| Lesson 7 Skill Building Activity | 2 points |
| Lesson 7 Exam | 20 points |
| Lesson 8 Skill Building Activity | 2 points |
| Lesson 8 Exam | 20 points |
| Lesson 9 Skill Building Activity | 2 points |
| Lesson 9 Exam | 20 points |
| Lesson 10 Exam | 20 points |
| Lesson 11 Skill Building Activity | 2 points |
| Lesson 11 Exam | 20 points |
| Lesson 12 Skill Building Activity | 2 points |
| Lesson 12 Exam | 18 points |
| Lesson 13 Skill Building Activity | 2 points |
| Lesson 13 Exam | 20 points |
| Lesson 14 Skill Building Activity | 2 points |
| Lesson 14 Exam | 20 points |
| Lesson 15 Skill Building Activity | 2 points |
| Lesson 15 Exam | 20 points |
| The Final Exam | 140 points |