Philosophy is a mystifying, confounding, and wondrous discipline that affects virtually every aspect of human existence. While it attempts to consider the big issues of our lives, including our very existence, the nature of the world, whether or not knowledge is possible, what actions and thoughts are considered to be ethical, and more, philosophy--in one way or another--strives to place things in a meaningful context.
While often considered the purview of humorless old men that spend their lives in ivy-covered towers, philosophy is actually an integral part of the human experience. Indeed, it is often noted that most everyone engages in some sort of philosophy--whether they realize it or not. It is the aim of this course to introduce the student to the basics of philosophy and to provide a better appreciation and awareness of philosophy in a historical and, more importantly, personal context.
This course provides a brief overview of the academic discipline known as philosophy, a succinct history of philosophy from Ancient Greece to our modern day, a lexicon of philosophical terms and concepts, as well as an examination of the sub-disciplines of philosophy and several of the major philosophies that have shaped our world since the times of the pre-Socratic philosophers.
Completely Online
Self-Paced
Printable Lessons
Full HD Video
6 Months to Complete
24/7 Availability
Start Anytime
PC & Mac Compatible
Android & iOS Friendly
Accredited CEUs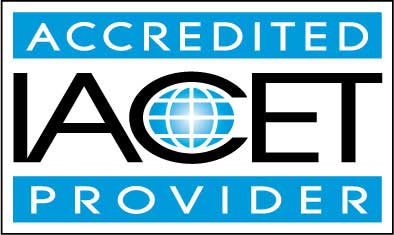 By successfully completing this course, students will be able to:
Define what philosophy is.
Describe the philosophical lexicon.
Summarize metaphysics.
Summarize epistemology.
Describe philosophy of mind.
Describe philosophy of religion.
Summarize ethics in relation to philosophy.
Describe logic and how it is used in philosophy.
Summarize social and political philosophy.
Identify unsolved problems and paradoxes in philosophy.
Summarize the works of the great philosophers.
Demonstrate mastery of lesson content at levels of 70% or higher.
Assessment Guide
| Assessment | Points |
| --- | --- |
| Lesson 1 Assignment | 25 points |
| An Introduction | 5 points |
| Lesson 1: What Is Philosophy? | 9 points |
| Lesson 2 Assignment | 25 points |
| Lesson 2: Coming to Terms: A Philosophical Lexicon, Part I | 9 points |
| Lesson 3 Assignment | 25 points |
| Lesson 3: A Manner of Speaking: A Philosophical Lexicon, Part II | 9 points |
| Lesson 4 Assignment | 25 points |
| Lesson 4: Metaphysics | 9 points |
| Lesson 5 Assignment | 25 points |
| Lesson 5: Epistemology | 7 points |
| Lesson 6 Assignment | 25 points |
| Lesson 6: Philosophy of Mind | 9 points |
| Lesson 7 Assignment | 25 points |
| Lesson 7: Philosophy of Religion | 9 points |
| Lesson 8 Assignment | 25 points |
| Lesson 8: Ethics, Part I | 6 points |
| Lesson 9 Assignment | 25 points |
| Lesson 9: Ethics, Part II | 10 points |
| Lesson 10 Assignment | 25 points |
| Lesson 10: Logic | 10 points |
| Lesson 11 Assignment | 25 points |
| Lesson 11: Social & Political Philosophy | 9 points |
| Lesson 12 Assignment | 25 points |
| Lesson 12: Unsolved Problems & Paradoxes in Philosophy | 9 points |
| Lesson 13 Assignment | 25 points |
| Lesson 13: An Overview of the Great Philosophers | 9 points |
| The Final Exam | 51 points |