This comprehensive online course on "office skills" will provide all the core office skills you should know (and have mastered) before you start employment at any office--smal or large. This course has two main purposes:
To develop technical skills necessary for success in the workplace
To improve soft skills that are key to professional and personal growth
The course provides an in-depth guide to fundamental office skills that are universally desirable in employees by companies across industries. Students who enroll in this course will work through twenty comprehensive topics, and each lesson will define the specific topic, explain its significant to personal and professional development, and will provide specific strategies for refining skills associated with that topic. Developing and implementing these skills and strategies can improve your productivity and, ultimately, lead to increased confidence. The course is broken into the following twenty lessons:
Written Communication
Oral Communication
Introduction to Computers
Introduction to Typing
Advanced Typing
Microsoft Office – Word
Microsoft Office – Excel
Microsoft Office – PowerPoint
Basics to Bookkeeping I
Basics to Bookkeeping II
Standard Office Equipment
Customer Service Skills I
Customer Service Skills II
Introduction to Social Media Management
Time Management Skills
Introduction to Organization
Organizing Print and Digital Files
Introduction to Resourcefulness and Research
Self-Motivation Skills I
Self-Motivation Skills II
Each lesson is followed by an assessment to test your mastery of core concepts. If you are successful at completing this course with an overall grade of 70% or higher, you will be eligible to earn professional development CEUs you can put on your resume.
The course is appropriate for any student who is looking to develop their skills, including office administrators and other professionals as well as individuals looking to increase their personal and practical knowledge.
Completely Online
Self-Paced
Printable Lessons
Full HD Video
6 Months to Complete
24/7 Availability
Start Anytime
PC & Mac Compatible
Android & iOS Friendly
Accredited CEUs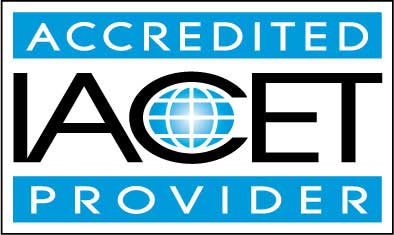 Assessment Guide
| Assessment | Points |
| --- | --- |
| An Introduction | 1 points |
| Lesson 1 Exam | 10 points |
| Lesson 2 Exam | 10 points |
| Lesson 3 Exam | 10 points |
| Lesson 4 Exam | 9 points |
| Lesson 5 Exam | 10 points |
| Lesson 6 Exam | 10 points |
| Lesson 7 Exam | 10 points |
| Lesson 8 Exam | 10 points |
| Lesson 9 Exam | 10 points |
| Lesson 10 Exam | 10 points |
| Lesson 11 Exam | 10 points |
| Lesson 12 Exam | 10 points |
| Lesson 13 Exam | 10 points |
| Lesson 14 Exam | 10 points |
| Lesson 15 Exam | 12 points |
| Lesson 16 Exam | 9 points |
| Lesson 17 Exam | 10 points |
| Lesson 18 Exam | 11 points |
| Lesson 19 Exam | 10 points |
| Lesson 20 Exam | 10 points |
| The Final Exam | 86 points |