Microsoft Project 2016 is a project management software program created for businesses and freelance professionals to help better manage individual projects that occur within companies. Although no project management software should be used to replace project management techniques or adequate training of management and staff, Project 2016 can and will improve the efficiency, organization, and sometimes even the speed of which a project is completed.
This course will teach you how to successfully use MS Project 2016, no matter if you've ever used the program before or not. Both the beginner and seasoned Project user can benefit from this course, starting with the basics of the program including navigation and continuing on to more advanced features.
You will learn how to:
· Plan for a project
· Use templates to create projects in Project 2016
· Create, manage, schedule, and track tasks
· Create, manage, assign, and track resources
· Work with deadlines and constraints
· Troubleshoot problems, delays, and conflicts
· Use dependencies to help schedule tasks
· Work with lag time and lead time when dealing with tasks
· Create baselines and interim plans
· Run reports
· Print reports and project information
· And more
You do not need to have access to Project 2016 to take or successfully complete this course. However, it is recommended. A 60 day free trial for Project 2016 is available on the Microsoft website.
Completely Online
Self-Paced
Printable Lessons
Full HD Video
6 Months to Complete
24/7 Availability
Start Anytime
PC & Mac Compatible
Android & iOS Friendly
Accredited CEUs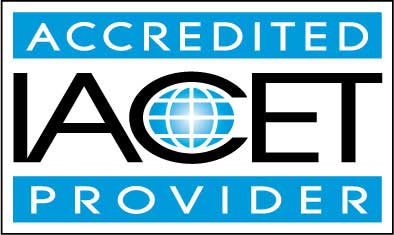 By successfully completing this course, students will be able to:
Describe what MS Project is and what its capabilities are.
Define and create projects.
Describe entering and scheduling tasks.
Describe Project 2016 views.
Demonstrate organizing tasks.
Demonstrate working with task duration, constraints, and deadlines.
Describe dependencies.
Summarize resource management.
Identify tracking work in project.
Summarize communication and progress updates.
Describe using baselines.
Describe customizing and formatting your project.
Describe running reports.
Describe consolidating projects and resources.
Summarize printing project information.
Demonstrate mastery of lesson content at levels of 70% or higher.
Assessment Guide
| Assessment | Points |
| --- | --- |
| Assignment 1 | 1 points |
| Exam 1 | 10 points |
| Assignment 2 | 1 points |
| Exam 2 | 10 points |
| Assignment 3 | 1 points |
| Exam 3 | 10 points |
| Assignment 4 | 1 points |
| Project 1 | 2 points |
| Exam 4 | 10 points |
| Assignment 5 | 1 points |
| Exam 5 | 10 points |
| Assignment 6 | 1 points |
| Exam 6 | 10 points |
| Assignment 7 | 1 points |
| Exam 7 | 10 points |
| Assignment 8 | 1 points |
| Project 2 | 5 points |
| Exam 8 | 10 points |
| Assignment 9 | 1 points |
| Exam 9 | 9 points |
| Assignment 10 | 1 points |
| Exam 10 | 10 points |
| Assignment 11 | 1 points |
| Exam 11 | 10 points |
| Assignment 12 | 1 points |
| Project 3 | 5 points |
| Exam 12 | 10 points |
| Assignment 13 | 1 points |
| Exam 13 | 10 points |
| Assignment 14 | 1 points |
| Exam 14 | 10 points |
| Assignment 15 | 1 points |
| Exam 15 | 10 points |
| Assignment 16 | 1 points |
| Project 4 | 5 points |
| Exam 16 | 8 points |
| Assignment 17 | 1 points |
| Exam 17 | 10 points |
| Assignment 18 | 1 points |
| Exam 18 | 10 points |
| The Final Exam | 84 points |