The individual who pursues a career as a mediator can look forward to a job that is personally satisfying and financially rewarding. With its emphasis on fairness and cooperation, this career is an ideal choice for those who are empathetic and want to help others bring their conflicts to a positive resolution. Mediation allows the parties involved to reach resolutions more quickly, inexpensively, and amicably than may be possible through the court system.

This Mediation 101 course is not only geared toward those who are interested in learning what it takes to become a professional mediator, but it also makes a great tool for those who will be involved in any aspect of mediation. By explaining the stages involved in the process, as well as clearly outlining the roles each party plays, this online class can help reduce anxiety and answer any questions that might have arisen over the issue of whether or not mediation is the right alternative for a particular case.
From the basics of defining just what mediation entails, to the more in-depth issues surrounding mediator liability, this course creates an excellent starting point for those who would like to have a solid understanding of the process. This class also covers the types of information necessary to determine whether or not a case is a good candidate for mediation, the confidentiality issues involved, and what follow-up activities can be expected. Additionally, each section concludes with a quiz that allows you to assess your comprehension of the information presented.
Completely Online
Self-Paced
Printable Lessons
Full HD Video
6 Months to Complete
24/7 Availability
Start Anytime
PC & Mac Compatible
Android & iOS Friendly
Accredited CEUs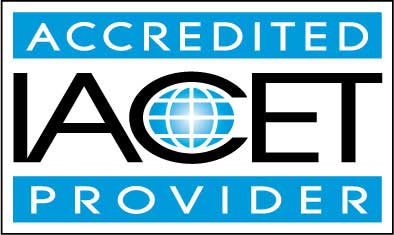 By successfully completing this course, students will be able to:
Define mediation.
Describe the skills of a good mediator.
Describe the preparations needed to take before beginning the mediation process.
Demonstrate creating opening statements.
Define the open session.
Define brainstorming process.
Describe how to create a mediation agreement.
Summarize the closing statement and follow up.
Summarize mediation and confidentiality.
Summarize legal implications of mediation.
Summarize moral implications of mediation.
Describe mediator liabilities.
Demonstrate mastery of lesson content at levels of 70% or higher.
Assessment Guide
| Assessment | Points |
| --- | --- |
| Lesson 1 Assignment | 2 points |
| Lesson 1 : What is Mediation? | 9 points |
| Lesson 2 Assignment | 2 points |
| Lesson 2 : Why Use Mediation? | 9 points |
| Lesson 3 Assignment | 2 points |
| Lesson 3 : What Does it Take to Be a Good Mediator? | 9 points |
| Lesson 4 Assignment | 2 points |
| Lesson 4: Preparing for Mediation | 9 points |
| Lesson 5 Assignment | 2 points |
| Lesson 5: Opening Statements | 10 points |
| Lesson 6 Assignment | 2 points |
| Lesson 6: Open Session | 10 points |
| Lesson 7 Assignment | 2 points |
| Lesson 7: Brainstorming | 9 points |
| Lesson 8 Assignment | 2 points |
| Lesson 8: Creating a Mediation Agreement | 10 points |
| Lesson 9: Closing Statement and Follow Up | 10 points |
| Lesson 10 Assignment | 2 points |
| Lesson 10: Mediation and Confidentiality | 9 points |
| Lesson 11: Legal Implications of Mediation | 9 points |
| Lesson 12: Moral Implications of Mediation | 10 points |
| Lesson 13: Mediator Liability | 10 points |
| The Final Exam | 62 points |