Marketing is the practice used by businesses to create awareness for products or services, as well as to sell those products or services to consumers. A marketing copywriter understands the concept of marketing, stays up-to-date on marketing trends, and writes copy to create awareness for companies, products, and services.
This course was designed to give you the skills needed to begin a career as a marketing copywriter. You will learn:
Job requirements and qualifications
Industry terms copywriters need to know when working with clients
The basics of marketing
How brands are created, as well as the importance of developing a brand message
How to write compelling and effective copy
How to write website copy
About relationship and social media marketing
How to write blog posts
About inbound marketing, as well as integrated marketing campaigns
SEO and how to write optimized copy
How to create print marketing collateral
How to get started working as a marketing copywriter
And more
Any student interested in working as a marketing copywriter, will get the foundation they need to begin to build a career as a marketing copywriter. You do not need to have a background in marketing or writing to be successful with this course.
Completely Online
Self-Paced
6 Months to Complete
24/7 Availability
Start Anytime
PC & Mac Compatible
Android & iOS Friendly
Accredited CEUs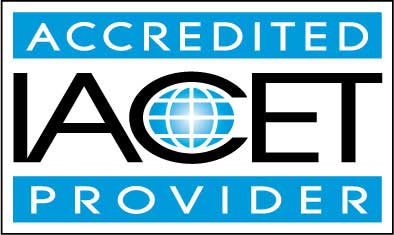 By successfully completing this course, students will be able to:
Describe what a marketing copywriter is and what a career would entail.
Describe what marketing is.
Determine the importance of a company's brand in marketing.
Determine how to write appropriate copy for your project.
Summarize working with clients to create concepts and copy.
Summarize writing copy for marketing campaigns.
Describe writing copy for websites.
Describe search engine optimization and copywriting.
Summarize printed marketing collateral.
Describe inbound marketing.
Describe how to work as a copywriter.
Demonstrate mastery of lesson content at levels of 70% or higher.
Assessment Guide
| Assessment | Points |
| --- | --- |
| Lesson 1 Assignment | 2 points |
| An Introduction | 1 points |
| Lesson 1 Quiz | 50 points |
| Lesson 2 Assignment | 5 points |
| Lesson 2 Quiz | 50 points |
| Lesson 3 Assignment | 5 points |
| Lesson 3 Quiz | 50 points |
| Lesson 4 Assignment | 5 points |
| Lesson 4 Quiz | 55 points |
| Lesson 5 Assignment | 5 points |
| Lesson 5 Quiz | 50 points |
| Lesson 6 Assignment | 2 points |
| Lesson 6 Quiz | 50 points |
| Lesson 7 Assignment | 2 points |
| Lesson 7 Quiz | 50 points |
| Lesson 8 Assignment | 2 points |
| Lesson 8 Quiz | 50 points |
| Lesson 9 Assignment | 2 points |
| Lesson 9 Quiz | 50 points |
| Lesson 10 Assignment | 2 points |
| Lesson 10 Quiz | 50 points |
| Lesson 11 Assignment | 2 points |
| Lesson 11 Quiz | 45 points |
| Lesson 12 Assignment | 2 points |
| Lesson 12 Quiz | 50 points |
| The Final Exam | 300 points |