The idea of leadership is one that seems to constantly change. What was once valued in a leader in past centuries, is no longer valued in our modern era. So then, how do we define leadership? And is leadership the same as supervision?
In this Leadership and Supervision course, you will learn not only what makes a great leader, but how a person's attributes and skills can affect their leadership abilities.
We will also address the roles of problem solving and planning in the scope of leadership, as well as define the role supervision plays in leadership (and vice versa).
This course features several historical examples of real-life leaders and how their skills were able to cement their place in history as some of history's greatest leaders. All the leaders are addressed in-depth to give those taking this course a practical example to base their own leadership traits.
For anyone who thinks they may be a leader, and for all of those who want to be one, this course will give you a practical guide to becoming a powerful and respected leader. At the end of this course, you'll be able to apply what you have learned in a final exam that can show you if you have what it takes to be a leader that history will remember.
So...what kind of leader are you? And what can you do to improve upon your leadership skills?
Completely Online
Self-Paced
Printable Lessons
Full HD Video
6 Months to Complete
24/7 Availability
Start Anytime
PC & Mac Compatible
Android & iOS Friendly
Accredited CEUs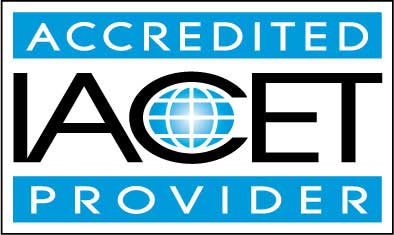 By successfully completing this course, students will be able to:
Define leadership.
Summarize notable leaders and why they are notable.
Compare and contrast whether leader's are born or made.
Describe how supervision relates to leadership.
Define leadership problem solving skills.
Describe best methods for supervising people.
Recognize leadership mistakes to avoid.
Summarize methods on how good leadership can increase productivity.
Compare and contrast different cultures and their leaders.
Identify whether or not you are a leader.
Demonstrate mastery of lesson content at levels of 70% or higher.
Assessment Guide
| Assessment | Points |
| --- | --- |
| Lesson 1: Qualities of a Leader | 10 points |
| An Introduction | 1 points |
| Lesson One: What Is Leadership? | 7 points |
| Lesson 2: Great Leaders | 10 points |
| Lesson Two: Notable Leaders | 7 points |
| Lesson 3: Are Leaders born or made? | 10 points |
| Lesson Three: Are Leader's Born or Made? | 7 points |
| Lesson 4: Distinguishing Supervision and Leaderships | 10 points |
| Lesson Four: How Does Supervision Relate to Leadership? | 9 points |
| Lesson 5: Problem Solving Process | 10 points |
| Lesson Five: Leadership Problem Solving | 8 points |
| Lesson Six: Planning | 7 points |
| Lesson Seven: Supervising People | 8 points |
| Lesson Eight: Leadership Mistakes to Avoid | 8 points |
| Lesson Nine: Leadership and Productivity | 9 points |
| Lesson Ten: Various Cultures And Their Leaders | 9 points |
| Lesson 11: Dealing with Issues | 2 points |
| Final Exam | 40 points |