Having a good phone right in your pocket doesn't make you a photographer anymore than having a cat makes you a zookeeper. The iPhone has one of the best smartphone cameras on the market with a bright lens and a wide range of photo apps--but a great camera doesn't guarantee great photos every time.
While the iPhone is one of the most widely used cameras, getting the best results takes a bit of practice, patience and the right techniques. Simply pulling your phone out of your pocket for a quick snapshot isn't going to stand out from among the millions of other photos taken with the iPhone every day.
It doesn't matter if you simply want to take better pictures of your kids or if you want to use the iPhone camera professionally--if you want to take better pictures with the iPhone, this class is for you. Over the course of 15 lessons, we'll discuss how to take pictures with the iPhone, how to troubleshoot the most common issues, and the best photo apps available.
But simply learning how to operate a camera doesn't make you a photographer--besides learning how to use the iPhone camera and apps, you'll learn techniques that can be used to create amazing images no matter what device you use. You'll learn the art of composition, how to find great lighting, advanced techniques like long exposure and more.
Ready to take great photos with the camera that's inside your pocket? Good, now let's get snapping.
Completely Online
Self-Paced
6 Months to Complete
24/7 Availability
Start Anytime
PC & Mac Compatible
Android & iOS Friendly
Accredited CEUs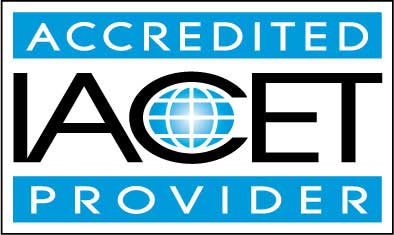 By successfully completing this course, students will be able to:
Determine what iPhone photography can and can't do.
Describe exposure.
Describe composition.
Summarize the use of light and how it affect iPhone photography.
Describe high dynamic range (HDR) photography on the iPhone.
Describe long exposures and time lapse photography.
Summarize editing images with the iphone.
Demonstrate mastery of lesson content at levels of 70% or higher.
Assessment Guide
| Assessment | Points |
| --- | --- |
| Exam 1 | 10 points |
| Exam 2 | 10 points |
| Exam 3 | 10 points |
| Lesson 4 Assignment | 1 points |
| Exam 4 | 10 points |
| Lesson 5 Assignment | 2 points |
| Exam 5 | 10 points |
| Lesson 6 Assignment | 2 points |
| Exam 6 | 10 points |
| Lesson 7 Assignment | 2 points |
| Exam 7 | 10 points |
| Lesson 8 Assignment | 2 points |
| Exam 8 | 10 points |
| Lesson 9 Assignment | 2 points |
| Exam 9 | 10 points |
| Lesson 10 Assignment | 2 points |
| Exam 10 | 10 points |
| Lesson 11 Assignment | 2 points |
| Exam 11 | 10 points |
| Exam 12 | 10 points |
| Lesson 13 Assignment | 2 points |
| Exam 13 | 10 points |
| Exam 14 | 10 points |
| Final Assignment | 2 points |
| Exam 15 | 10 points |
| The Final Exam | 75 points |