Laughing-
the salve of the soul. When we feel at our lowest sometimes the only thing that can turn our mood around and lift us up is a good hearty laugh. The comedy capers of some people can at times save our sanity. We envy those who can readily laugh and even more so those people that can make others laugh.
This course will help you join this group, by covering things such as the advantages of keeping your humor in flow, how to guarantee laughs, the power of shock value, the importance of preparation and humor as a group effort -- and that's all just for starters!
Writing- when we think back to the things that have moved us deeply, that have stirred us emotionally, many of those have been pieces of writing. It takes skill to create a piece of writing, one word after another, one sentence after another and put it together in such a way that people really want to read it.
During this course you'll not only be given advice on how to write, but what not to write, how to market your material in a way that gives you the best possible chance of establishing a continuing comedy writing career and some tips you can utilize to assist you in writing good humor.
This course is not like many others, in that it is not exercise after exercise and so-called hot tips guaranteeing to give you instant writing success, there is no such thing. What it will do for you is give you the best possible advice on how to build a solid foundation for your humor writing future, i.e. a career in writing that lasts!
Completely Online
Self-Paced
Printable Lessons
Full HD Video
6 Months to Complete
24/7 Availability
Start Anytime
PC & Mac Compatible
Android & iOS Friendly
Accredited CEUs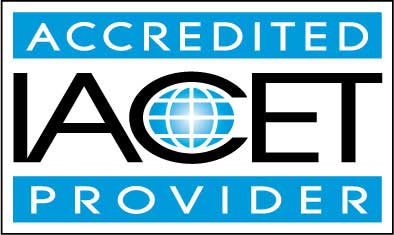 By successfully completing this course, students will be able to:
Recognize that you can learn to write humor.
Define what humor is.
Describe the skills you'll need.
Prepare for writing humor.
Determine whether or not to write for fun or profit.
Demonstrate basic humor writing techniques.
Discover and establish your particular humor niche.
Maintain a comic journal.
Describe ways to market your material.
Demonstrate mastery of lesson content at levels of 70% or higher.
Assessment Guide
| Assessment | Points |
| --- | --- |
| An Introduction | 1 points |
| Lesson 1 Assignment | 25 points |
| Lesson 1 Quiz | 10 points |
| Lesson 2 Assignment | 25 points |
| Lesson 2 Quiz | 10 points |
| Lesson 3 Assignment | 25 points |
| Lesson 3 Quiz | 10 points |
| Lesson 4 Assignment | 25 points |
| Lesson 4 Quiz | 10 points |
| Lesson 5 Assignment | 25 points |
| Lesson 5 Quiz | 10 points |
| Lesson 6 Assignment | 25 points |
| Lesson 6 Quiz | 10 points |
| Lesson 7 Assignment | 25 points |
| Lesson 7 Quiz | 10 points |
| Lesson 8 Assignment | 25 points |
| Lesson 8 Quiz | 9 points |
| Lesson 9 Assignment | 25 points |
| Lesson 9 Quiz | 10 points |
| Lesson 10 Assignment | 25 points |
| Lesson 10 Quiz | 10 points |
| Lesson 11 Assignment | 25 points |
| Lesson 11 Quiz | 10 points |
| Lesson 12 Assignment | 25 points |
| The Final Assignment | 25 points |