Welcome to our introductory course on HIV: Prevention, Diagnosis and Treatment. In this course, students will learn the difference between HIV (Human Immunodeficiency Virus) and AIDS (Acquired Immune Deficiency Syndrome). Understanding the difference between the two is extremely important, not only for those recently diagnosed with HIV, but their family, friends and caregivers. Throughout this course, students will also learn how HIV affects the body, and common symptoms of HIV are discussed, as is information on how an HIV diagnosis is made.
Throughout this course, students also learn some basic tips and suggestions on how to prevent transmission of HIV to others and practice health-related industry precautions and learn about high-risk lifestyles such as drug use and unprotected sex may increase chances of contracting the HIV virus.
Students will learn about traditional HIV treatment options as well as alternative medical treatments, nutritional supplements and herbal or nutritional supplement remedies often combined with traditional or conservative medical care and HIV-approved treatment drugs.
Students will also gain information regarding beneficial healthy lifestyle habits and an HIV diet that may help boost the immune system and promote strength and quality lifestyles for individuals diagnosed with the virus. Steps for preventing HIV-related illnesses and opportunistic infections are also briefly covered.
Finally, students of this basic HIV course will learn what happens when HIV transforms into AIDS and what is being done today to slow down the progression of the HIV virus into full-blown AIDS. Students will wrap up the course with exposure to a variety of educational and information resources that may help to clear up myths regarding the virus, as well as what individuals can do to reverse myths, false information, and the social stigma associated with the condition.
Completely Online
Self-Paced
Printable Lessons
Full HD Video
6 Months to Complete
24/7 Availability
Start Anytime
PC & Mac Compatible
Android & iOS Friendly
Accredited CEUs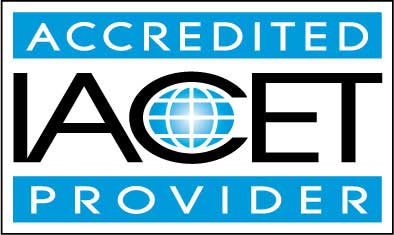 By successfully completing this course, students will be able to:
Define what HIV is, describe how HIV affects the body, and recognize the symptoms associated with HIV.
Summarize HIV Diagnosis Is Made.
Describe methods for preventing HIV infection and transmission to others.
Define traditional HIV treatment options and summarize alternative medical treatments for HIV.
Describe living with HIV and coping with HIV.
Describe methods of preventing HIV-related illnesses.
Demonstrate mastery of lesson content at levels of 70% or higher.
Assessment Guide
| Assessment | Points |
| --- | --- |
| An Introduction | 1 points |
| Lesson 1 Assignment | 2 points |
| Lesson 1 Exam | 8 points |
| Lesson 2 Exam | 9 points |
| Lesson 3 Exam | 10 points |
| Lesson 4 Exam | 10 points |
| Lesson 5 Assignment | 2 points |
| Lesson 5 Exam | 10 points |
| Lesson 6 Exam | 9 points |
| Lesson 7 Exam | 7 points |
| Lesson 8 Exam | 10 points |
| Lesson 9 Assignment | 2 points |
| Lesson 9 Exam | 9 points |
| Lesson 10 Exam | 10 points |
| Lesson 11 Assignment | 2 points |
| Lesson 11 Exam | 10 points |
| The Final Exam | 50 points |