Writing historical fiction is quite simply writing a story that is set in the past. You will do research to create a correct and realistic setting, based upon facts. Historical fiction can even include real people.
You are writing fiction, but it is so very important to do your homework so that you can pin down the mannerisms, costumes, conditions, vernacular and so on in order to make your novel realistic. In fact, historical fiction novels can take years to write due to the amount of 'homework' (research) required.
When you choose to write historical fiction, you are putting on two hats--you are both historian and storyteller. You are going to tell your readers both what happened at the time and what it felt like. Your characters will no longer be one-dimensional people we have read about in history; they will now be people whose thoughts and feelings we will be partial to.
In this course, we are going to explore the genre and all its offshoots. We'll discuss the various sub-genres, the types of characters and settings you may want to explore, character motivations, conflict, plot, plot mapping, editing, and pacing. We'll even cover agents, queries, and so much more. You will walk away from this course (at the end!) feeling as if you know exactly what you want to write and exactly how to write it.
Completely Online
Self-Paced
6 Months to Complete
24/7 Availability
Start Anytime
PC & Mac Compatible
Android & iOS Friendly
Accredited CEUs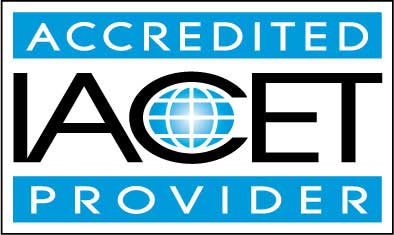 By successfully completing this course, students will be able to:
Define what historical fiction is.
Define the elements of historical fiction.
Describe mystery as a sub-genre of historical fiction.
Describe romance as a sub-genre of historical fiction.
Summarize classical historical fiction and more.
Identify characters, the who.
Identify setting, the where.
Determine if what you're writing should be real or make-believe.
Describe methods on how to do research.
Recognize who the experts are and how to get information from them in your writing process.
Determine historical fiction and fact.
Summarize plagiarism, lies, and Wikipedia issues.
Describe plotting techniques.
Describe what conflict is and how to build on it.
Describe subplots and motivation.
Identify the correct pacing for your story.
Describe showing, rather than telling techniques.
Describe the editing and re-editing processes.
Summarize what to do to find an agent or if you need one.
Develop a query letter.
Demonstrate mastery of lesson content at levels of 70% or higher.
Assessment Guide
| Assessment | Points |
| --- | --- |
| Introduction | 1 points |
| Lesson 1 Assignment: Historical Fiction Ideas | 10 points |
| Lesson 1 Exam | 5 points |
| Lesson 2 Assignment: Historically Realistic Characters | 20 points |
| Lesson 2 Exam | 5 points |
| Lesson 3 Assignment: Your Sub-Genre Details | 20 points |
| Lesson 3 Exam | 5 points |
| Lesson 4 Assignment: Historical Romance Writing | 15 points |
| Lesson 4 Exam | 5 points |
| Lesson 5 Assignment: Historical Fiction Writing Exercise | 15 points |
| Lesson 5 Exam | 5 points |
| Lesson 6 Assignment: Historical Character Writing Exercise | 20 points |
| Lesson 6 Exam | 4 points |
| Lesson 7 Assignment: Google! | 15 points |
| Lesson 7 Exam | 4 points |
| Lesson 8 Assignment: Real or Make Believe? | 15 points |
| Lesson 8 Exam | 4 points |
| Lesson 9 Assignment: Pre Writing Questions | 10 points |
| Lesson 9 Exam | 5 points |
| Lesson 10 Assignment: Your List | 10 points |
| Lesson 10 Exam | 4 points |
| Lesson 11 Assignment: The Process of Research | 5 points |
| Lesson 11 Exam | 5 points |
| Lesson 12 Assignment: Begin Your Research | 10 points |
| Lesson 12 Exam | 4 points |
| Lesson 13 Assignment: Adding Fictional Characters | 30 points |
| Lesson 13 Exam | 2 points |
| Lesson 14 Assignment: References | 10 points |
| Lesson 14 Exam | 5 points |
| Lesson 15 Assignment: Plotting | 20 points |
| Lesson 15 Exam | 5 points |
| Lesson 16 Assignment: Conflict | 15 points |
| Lesson 16 Exam | 5 points |
| Lesson 17 Assignment: Sub-Plots and Additional Characters | 15 points |
| Lesson 17 Exam | 5 points |
| Lesson 18 Assignment: Pacing | 15 points |
| Lesson 18 Exam | 5 points |
| Lesson 19 Assignment: Showing, Rather than Telling | 15 points |
| Lesson 19 Exam | 5 points |
| Lesson 20 Assignment: Editing | 15 points |
| Lesson 20 Exam | 5 points |
| Lesson 21 Assignment: Agent Research | 15 points |
| Lesson 21 Exam | 5 points |
| Lesson 22 Assignment: Writing Your Query | 15 points |
| Lesson 22 Exam | 5 points |
| The Final Assignment | 30 points |
| The Final Exam | 20 points |