Shadows & Lumens: America's Pantheon of Heroes and Villains
Every epoch has its marquee names that transcend the annals of history—individuals whose deeds, for better or worse, shape the contours of their nation's saga. The United States, with its rich tapestry of narratives, is no exception. From paragons of virtue to those who danced with their darker selves, the U.S. landscape is peppered with figures who have punctuated its story, leaving indelible marks. But what alchemy of fate, choices, and national zeitgeist elevates someone into the realm of household recognition?
Dive deep into "American Heroes and Villains" to embark on an illuminating journey, one that delves into the intricate interplay of personal choices and societal context. What distinguishes George Washington's statesmanship from Charles Manson's notoriety? How do individuals like Jesse James, a legendary outlaw, and Linus Pauling, a groundbreaking scientist, find themselves immortalized in America's collective psyche?
Our course is not merely a parade of biographies. Instead, it's an exploration, an excavation of the underlying currents that cast certain individuals into the spotlight. Beyond a mere recounting of their lives, we unravel the complex tapestry of historical, societal, and personal factors that enshrined them in the pantheon of American icons.
Through meticulously crafted modules, you will:
Delve into captivating biographical overviews of America's luminaries and those who courted controversy.
Engage in rich analyses, discerning what renders these individuals iconic in the vast tableau of American history.
Understand the multifaceted criteria underpinning the rise (or fall) of these personas in the nation's consciousness.
As we navigate the nuanced terrains of heroism and infamy, "Shadows & Lumens" promises to be more than just a history lesson. It's an invitation to a deeper understanding of the American ethos and the myriad personalities that have sculpted it.
Join us, as we unveil the tales of those who've touched the very soul of America, weaving its narrative of greatness, grit, light, and shadow.
Completely Online
Self-Paced
Printable Lessons
Full HD Video
6 Months to Complete
24/7 Availability
Start Anytime
PC & Mac Compatible
Android & iOS Friendly
Accredited CEUs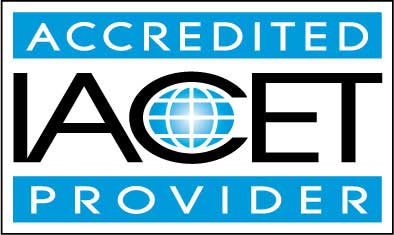 By successfully completing this course, students will be able to:
Define what it means to be considered an American hero or villain.
Summarize American heroes and villains in early America.
Summarize American heroes and villains in the Expansion and Reform Era.
Summarize American heroes and villains in the Civil War and Reconstruction.
Summarize American heroes and villains in The Wild West and the Second Industrial Revolution.
Summarize American heroes and villains in World War I, World War II and the Korean War
Summarize American heroes and villains in Post War to the End of the Century
Post War to the End of the Century, Part II
Demonstrate mastery of lesson content at levels of 70% or higher.
Assessment Guide
| Assessment | Points |
| --- | --- |
| Lesson 1 Assignment | 25 points |
| Lesson 1: An Introduction to America's Heroes and Villains | 9 points |
| Lesson 2 Assignment | 25 points |
| Lesson 2: Early America | 10 points |
| Lesson 3 Assignment | 25 points |
| Lesson 3: Colonial America | 10 points |
| Lesson 4 Assignment | 25 points |
| Lesson 4: Revolutionary America, Part I | 10 points |
| Lesson 5 Assignment | 25 points |
| Lesson 5: Revolutionary America, Part II | 9 points |
| Lesson 6 Assignment | 25 points |
| Lesson 6: The Young Republic | 10 points |
| Lesson 7 Assignment | 25 points |
| Lesson 7: Expansion and Reform Era | 10 points |
| Lesson 8 Assignment | 25 points |
| Lesson 8: Civil War and Reconstruction | 9 points |
| Lesson 9 Assignment | 25 points |
| Henry Ford Racist? | 20 points |
| Lesson 9: The Wild West and the Second Industrial Revolution | 10 points |
| Lesson 10 Assignment | 25 points |
| Lesson 10: World War I | 10 points |
| Lesson 11 Assignment | 25 points |
| Lesson 11: World War II and Korea | 9 points |
| Lesson 12 Assignment | 25 points |
| Lesson 12: Post War to the End of the Century, Part I | 10 points |
| Lesson 13 Assignment | 25 points |
| Lesson 13: Post War to the End of the Century, Part II | 10 points |
| Lesson 14 Assignment | 25 points |
| Lesson 14: The New Millennium | 8 points |