Herbs are used for both culinary and medicinal purposes--and sometimes even spiritual purposes. All About Herbs will cover all the basics so that you are ready to explore all of Herbs' many uses.
Not only will you learn the history and definitions, but you will also be able to:
List several benefits of cooking with herbs and have a basic understanding of how to prepare herbs and incorporate them into your favorite foods.
Grasp the main traditions in herbal medicine.
Understand the benefits of growing herbs at home and how to plan your first herb garden.
Know how to select the right herbs, the best containers, the ideal fertilizer and the best amount of water to help your container herb garden thrive.
Know when to harvest your herbs and how to dry them for storage so you can enjoy home-grown herbs all year long.
How to start a heart-healthy, cold and flu prevention garden using basil, cayenne and garlic.
How aloe vera and peppermint make wonderful additions to both your herb garden and your medicine cabinet.
Know the beauty of rosemary, fennel and lavender and how to grow them yourself.
Understand how these ingredients can add a lovely scent to your garden and delicate ingredients to make your own cosmetic treatments.
Know about another facet of herbal medicine, aromatherapy, which is based on the power of herbs' fragrances and helps treat both mood and health issues.
Know how to prepare herbs in a variety of forms to best treat any of a number of conditions. These methods range from a simple tea, or infusion, to a good old-fashioned poultice. We'll also share some advice on being very careful with herbs to avoid negative results.
Completely Online
Self-Paced
Printable Lessons
Full HD Video
6 Months to Complete
24/7 Availability
Start Anytime
PC & Mac Compatible
Android & iOS Friendly
Accredited CEUs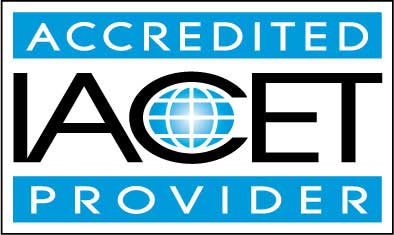 By successfully completing this course, students will be able to:
Describe the history of herbs.
Identify, describe, and evaluate various uses for culinary herbs and medicinal herbs.
Summarize the basic techniques for growing your own herbs.
Summarize the techniques involved in harvesting and drying herbs.
Demonstrate mastery of lesson content at levels of 70% or higher.
Assessment Guide
| Assessment | Points |
| --- | --- |
| An Introduction | 5 points |
| Lesson 1: Define Herbs | 25 points |
| Lesson 1 : The History of Herbs | 9 points |
| Lesson 2: Herbs in Food Preparation | 25 points |
| Culinary Herbs | 100 points |
| Lesson 2 : Culinary Herbs | 8 points |
| Lesson 3: Traditions in Herbs | 25 points |
| Lesson 3 : Medicinal Herbs | 10 points |
| Lesson 4: Benefits of Herb Gardening | 20 points |
| Freight Farming | 100 points |
| Lesson 4: Growing Your Own Herbs | 9 points |
| Lesson 5: Benefits of Container Gardening | 20 points |
| Lesson 5: Container Gardening | 10 points |
| Lesson 6: Consideration for Harvesting and Drying Herbs | 20 points |
| Lesson 6: Harvesting & Drying Herbs | 10 points |
| Lesson 7: Uses and the Medicinal Values of Herbs | 20 points |
| Lesson 7: Heart Healthy & Cold & Flu Garden | 9 points |
| Lesson 8: Uses of Aloe Vera and Peppermint | 20 points |
| Lesson 8: First Aid Garden | 10 points |
| Lesson 9: Uses of Rosemary, Fennel and Lavender | 25 points |
| Lesson 9: Cosmetics Garden | 9 points |
| Lesson 10: Treatment in Aromatherapy | 20 points |
| Lesson 10: Aromatherapy | 10 points |
| Lesson 11: Simple Infused Oil Recipe | 25 points |
| Final Thoughts | 100 points |
| Lesson 11: Making Herbal Preparations | 10 points |
| The Final Exam | 53 points |