There are hundreds of thousands of self-help books out there – how can you possibly tell which one is the best to read? There are so many good theories and techniques; it doesn't seem possible to read everything!
If you've ever wanted a thorough review of some of the best strategies for living a happy life, then this course is for you. Using a variety of information sources, Strategies for How to be Happy will teach you methods for eradicating self-doubt, increasing self-worth, finding your passion, tapping into your creativity, and maximizing your emotional energy. The course will also provide you with tips for maintaining a healthy lifestyle, as well as strategies for practicing good "self-talk" and eliminating toxic individuals and relationships from your life. You'll learn tools for increasing positive influence, such as basic body language cues, effective speaking, and utilizing vocal inflections and word choices to maximize your influence. These tools can also be used to identify and avoid toxic or "dramatic" people who wish to invade your life and sap your energy – even if the "drama queen" is you!
Also discussed are strategies for pushing past fear, getting out of your comfort zone, and celebrating your accomplishments. The importance of supportive human connections is explored as well, as is the concept of living with an attitude of gratitude and finding meaning in serving others.
This comprehensive course provides solid suggestions and references for true life improvement. Not just a list of empty mantras, this course is a wonderful resource for useable life concepts anyone can learn.
Completely Online
Self-Paced
Printable Lessons
Full HD Video
6 Months to Complete
24/7 Availability
Start Anytime
PC & Mac Compatible
Android & iOS Friendly
Accredited CEUs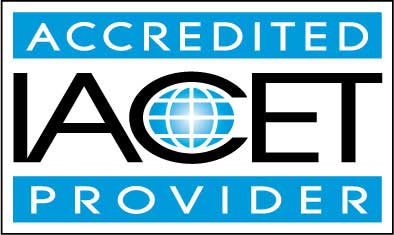 By successfully completing this course, students will be able to:
Describe techniques for learning how to love yourself.
Describe basic methods to appreciate your life on a daily basis.
Determine how to find your passion.
Identify ways to practice your creativity.
Summarize a healthy lifestyle from the inside out.
Recognize ways of getting out of your comfort zone.
Identify ways to add more time and capacity in your life to increase productivity.
Practice gratitude, giving, and celebrating your successes and achievements.
Describe methods for controlling stress and anxiety.
Demonstrate mastery of lesson content at levels of 70% or higher.
Assessment Guide
| Assessment | Points |
| --- | --- |
| An Introduction | 1 points |
| Exam 1 | 12 points |
| Lesson 2 Assignment | 2 points |
| Exam 2 | 10 points |
| Find Your Passion! | 5 points |
| Exam 3 | 11 points |
| Lesson 4 Assignment | 2 points |
| Exam 4 | 11 points |
| Identify Your Current Lifestyle Choices | 2 points |
| Exam 5 | 12 points |
| Exam 6 | 12 points |
| What is your comfort zone? | 2 points |
| Exam 7 | 11 points |
| Lesson 8 Assignment | 2 points |
| Exam 8 | 11 points |
| Lesson 9 Assignment | 2 points |
| Exam 9 | 11 points |
| Exam 10 | 12 points |
| Lesson 11 Assignment | 2 points |
| Exam 11 | 11 points |
| Identifying Your Stressor | 2 points |
| Exam 12 | 12 points |
| Final Exam | 65 points |