Mastering Advanced English: ESL Grammar 5 Comprehensive Course
Delve into the heart of the English language with ESL Grammar 5, the crowning jewel in our acclaimed five-part ESL grammar series. A meticulously crafted journey, this final installment presents English language enthusiasts with an unparalleled depth of knowledge, enabling them to wield the language with the finesse of a native speaker.
With a curriculum tailored for the advanced learner, ESL Grammar 5 offers a comprehensive exploration into some of the most intricate facets of English grammar. Every lesson unravels sophisticated structures and nuances, transforming the way you perceive and utilize the language.
Course Highlights:
Focused Syntax Lessons: Gain mastery over intricate tenses such as the present perfect, future perfect, and future perfect progressive. Dive deep into the past tense of modal verbs, the captivating world of subjunctives, the elegance of noun clauses, and the beauty of appositives.

Semantic Mastery: Engage with semantic-focused instructions that elevate your proficiency. Delight in lessons on expressions like wish, be supposed to, have/get something done, unless, see somebody do, and prefer/would rather.

Innovative Teaching Aids: Beyond the written content, students will revel in our auditory offerings. Each lesson boasts a dedicated audio file, elucidating the grammar concept in an engaging verbal format. This multi-faceted approach ensures that every learner, irrespective of their learning style, has the best chance at comprehensive understanding and mastery.

Practical Engagement: Following each lesson's theoretical exposition, immerse yourself in meticulously designed exercises. These practice sessions, rooted in real-world applications, ensure a robust internalization of the grammar concepts.

Evaluative Metrics: Our course offers periodic assessments to gauge and consolidate your learning. With a mix of quizzes, tests, and a comprehensive final exam, track your journey from proficiency to mastery.

Art of Writing: Two dedicated lessons introduce learners to the exquisite art of English writing. Engage with the nuances of the writing process, and discover the timeless structure of the 5-paragraph essay. This knowledge will be an invaluable asset, empowering learners to craft impeccable English compositions, irrespective of the format.
Whether you're a first-time explorer of these advanced structures or a seasoned linguist aiming for a refresher, ESL Grammar 5 promises a transformative experience. With high-definition videos, lucid written content, and abundant practice opportunities, this course is your definitive path to attaining impeccable accuracy and fluency in English. Embark on this final step in our grammar series and emerge with the confidence and skills to engage the world in sophisticated English.
Completely Online
Self-Paced
6 Months to Complete
24/7 Availability
Start Anytime
PC & Mac Compatible
Android & iOS Friendly
Accredited CEUs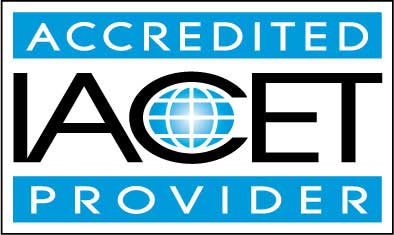 By successfully completing this course, students will be able to:
Identify present perfect.
Demonstrate correct usage of wish, be supposed to, and past modals
Demonstrate usage of have/get something done.
Demonstrate usage of unless.
Identify reflexives.
Identify usage of see somebody do and see somebody doing.
Identify future perfect.
Identify future perfect progressive.
Identify subjunctive.
Demonstrate usage of prefer / would rather.
Demonstrate omitting relative pronouns.
Demonstrate relative clause reduction.
Identify noun clauses.
Identify appositives.
Demonstrate combining auxiliaries and modals.
Demonstrate writing the 5-paragraph essay process.
Demonstrate mastery of lesson content at levels of 70% or higher.
Assessment Guide
| Assessment | Points |
| --- | --- |
| Assignment 1 | 100 points |
| Assignment 1.2 | 100 points |
| Pre-Test | 20 points |
| Quiz 1 | 45 points |
| Assignment 2 | 100 points |
| Quiz 2 | 10 points |
| Assignment 3 | 100 points |
| Quiz 3 | 10 points |
| Assignment 4 | 100 points |
| Quiz 4 | 10 points |
| Assignment 5 | 100 points |
| Quiz 5 | 10 points |
| Assignment 6 | 100 points |
| Quiz 6 | 10 points |
| Assignment 7 | 100 points |
| Quiz 7 | 10 points |
| Assignment 8 | 100 points |
| Quiz 8 | 9 points |
| Assignment 9 | 100 points |
| Quiz 9 | 10 points |
| Assignment 10 | 100 points |
| Quiz 10 | 10 points |
| Assignment 11 | 100 points |
| Quiz 11 | 9 points |
| Assignment 12 | 100 points |
| Quiz 12 | 10 points |
| Assignment 13 | 100 points |
| Quiz 13 | 10 points |
| Assigment 14 | 100 points |
| Quiz 14 | 10 points |
| Assignment 15-1 | 100 points |
| Assignment 15-2 | 100 points |
| Quiz 15 | 10 points |
| Assignment 16 | 100 points |
| Assignment 17 | 100 points |
| Quiz 17 | 10 points |
| Final Exam | 20 points |