ESL Grammar 5 is the final course in our five-course ESL grammar series. It is the most advanced ESL grammar course offered, and prepares the English language learner for incorporating quite sophisticated structures into his or her English usage.
Lessons include instruction on the syntax of present perfect, future perfect, and future perfect progressive, past tense of modal verbs, subjunctive, noun clauses, appositives, omission of relative pronouns and relative clause reduction, and combining auxiliaries and modals. Semantic-focused lessons include instruction on wish, be supposed to, have/get something done, unless, see somebody do, and prefer/would rather. Each lesson contains a succinct presentation of the grammar concept, followed by an exercise intended to practice and reinforce the material just covered. Each lesson is also accompanied by an audio file that explains the grammatical structure verbally, to provide a secondary instructional path and increase the likelihood of greater comprehension and thus, full acquisition of the target structures.
Periodic exams test student knowledge of the structures just covered, and a final exam assesses the student's overall mastery of the topics. Two writing lessons briefly cover the writing process, and components of the 5-paragraph essay, which will help the English language learner write more effective English, even when a 5-paragraph essay is not the writing goal. Whether you are encountering these structures for the first time or just need to brush up on the finer points of English grammar, this course, with its straightforward written instruction, HD Videos and ample practice, will help you progress toward greater accuracy and fluency.
Completely Online
Self-Paced
6 Months to Complete
24/7 Availability
Start Anytime
PC & Mac Compatible
Android & iOS Friendly
Accredited CEUs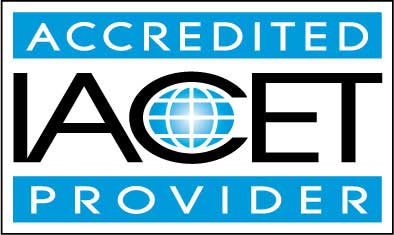 By successfully completing this course, students will be able to:
Identify present perfect.
Demonstrate correct usage of wish, be supposed to, and past modals
Demonstrate usage of have/get something done.
Demonstrate usage of unless.
Identify reflexives.
Identify usage of see somebody do and see somebody doing.
Identify future perfect.
Identify future perfect progressive.
Identify subjunctive.
Demonstrate usage of prefer / would rather.
Demonstrate omitting relative pronouns.
Demonstrate relative clause reduction.
Identify noun clauses.
Identify appositives.
Demonstrate combining auxiliaries and modals.
Demonstrate writing the 5-paragraph essay process.
Demonstrate mastery of lesson content at levels of 70% or higher.
Assessment Guide
| Assessment | Points |
| --- | --- |
| Assignment 1 | 100 points |
| Assignment 1.2 | 100 points |
| Pre-Test | 20 points |
| Quiz 1 | 45 points |
| Assignment 2 | 100 points |
| Quiz 2 | 10 points |
| Assignment 3 | 100 points |
| Quiz 3 | 10 points |
| Assignment 4 | 100 points |
| Quiz 4 | 10 points |
| Assignment 5 | 100 points |
| Quiz 5 | 10 points |
| Assignment 6 | 100 points |
| Quiz 6 | 10 points |
| Assignment 7 | 100 points |
| Quiz 7 | 10 points |
| Assignment 8 | 100 points |
| Quiz 8 | 9 points |
| Assignment 9 | 100 points |
| Quiz 9 | 10 points |
| Assignment 10 | 100 points |
| Quiz 10 | 10 points |
| Assignment 11 | 100 points |
| Quiz 11 | 9 points |
| Assignment 12 | 100 points |
| Quiz 12 | 10 points |
| Assignment 13 | 100 points |
| Quiz 13 | 10 points |
| Assigment 14 | 100 points |
| Quiz 14 | 10 points |
| Assignment 15-1 | 100 points |
| Assignment 15-2 | 100 points |
| Quiz 15 | 10 points |
| Assignment 16 | 100 points |
| Assignment 17 | 100 points |
| Quiz 17 | 10 points |
| Final Exam | 20 points |