There are many things that could alter the course of one's career: promotions, personal events, economic disasters, etc. Many choose to take the good and the bad without question, learning from their mistakes and making the best out of what they get. However, there are somethings that can happen that you just don't want to ignore or brush off. Unlawful employee termination, for one, isn't something that should be left alone. Employees expect a good and just reason for being fired. Most employers try to meet that expectation willingly. Unfortunately, a good and just reason isn't always present and some employers are just not a great as you want them to be.
This course will explore everything a person may need to know to identify and remedy an unlawful employee termination, regardless of the role they play in the situation. Some of the topics this course will touch on will include:
Illegal and Legal Reasons for Termination--

What is considered an acceptable reason for firing someone? What isn't, and why? Some of the more common reasons for both cases that can contribute to a person's employment being terminated, and how to identify them.

Taking Action Against Unlawful Termination--

What can be done to fix the situation if you've been illegally fired? What can you do to stop it from happening again? A discussion of what options are available to those who have been unlawfully terminated and the prevention measures businesses can take.

Dealing With The Aftermath--

How do you return things to normal? This will look at what both employees and employers can do to deal with the effects of an unlawful termination and how they can move on.
Bad things can happen to good people, but that doesn't mean that there's nothing to be done about it. This course is designed to offer help to anyone who wants to remedy one of those things, unlawful employee termination, and provide them with the resources to make things right. Are you ready to make a difference?
Completely Online
Self-Paced
6 Months to Complete
24/7 Availability
Start Anytime
PC & Mac Compatible
Android & iOS Friendly
Accredited CEUs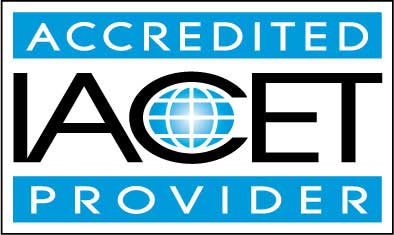 By successfully completing this course, students will be able to:
Describe the termination process.
Summarize due process and employment laws.
Determine employment types and circumstances.
Determine Legality of the termination.
Summarize common illegal reasons for unlawful employee termination.
Describe the consequences of unlawful termination.
Describe processes for contesting termination.
Describe means of preventing unlawful termination.
Define termination checklist.
Demonstrate mastery of lesson content at levels of 70% or higher.
Assessment Guide
| Assessment | Points |
| --- | --- |
| Course Introduction and Goals | 1 points |
| Lesson 1 Quiz | 10 points |
| Lesson 2 Quiz | 10 points |
| Lesson 3 Quiz | 10 points |
| Lesson 4 Quiz | 10 points |
| Lesson 5 Quiz | 10 points |
| Lesson 6 Quiz | 10 points |
| Lesson 7 Quiz | 10 points |
| Lesson 8 Quiz | 10 points |
| Lesson 9 Quiz | 10 points |
| Lesson 10 Quiz | 10 points |
| Lesson 11 Quiz | 10 points |
| Lesson 12 Quiz | 10 points |
| Lesson 13 Quiz | 10 points |
| Lesson 14 Quiz | 10 points |
| Lesson 15 Quiz | 10 points |
| The Final Exam | 70 points |