Across cultures and over the ages -- since the beginning of history -- dreams and their interpretation have both intrigued and bewildered people. From the ancient Greeks and Egyptians (and the peoples before them), to the Sigmund Freud's and Carl Jung's of this world and beyond.
That mysterious world we drift into and through, when we sleep, is bound by neither time nor space. It is a land where the impossible becomes possible, and the nonsensical appears completely plausible and practical.
IT IS THE LAND OF DREAMS that has neither boundaries nor limitations -- a land where you can, and do, achieve whatever you aim for.
BUT as with any other land you need to be able to understand, to be able to speak the language' and that is what this course is all about.
We do not claim to cover everything you will want or need to know -- that would be impossible to do and misleading to claim. But after completing the course you will most certainly have the knowledge to make basic sense of your dreams and the ability to begin interpreting them correctly. Fluency will come to you with time, experience and a broadening of your skills.
There is so much more we would have liked to include but the contents will most certainly ignite the torches within that will illuminate the way for you.
You will learn how to become your own dream interpreter!
Completely Online
Self-Paced
Printable Lessons
Full HD Video
6 Months to Complete
24/7 Availability
Start Anytime
PC & Mac Compatible
Android & iOS Friendly
Accredited CEUs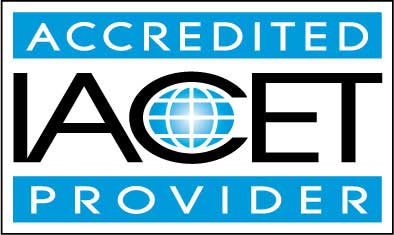 By successfully completing this course, students will be able to:
Summarize why we dream and why we should dream.
Summarize the interpretations of dreams throughout history.
Compare and contrast the views of dreams by Freud, Jung, and Perls.
Describe the Dream State.
Compare and contrast dreams of different cultures.
Identify your own dream lexicon.
Identify and describe dream symbols.
Analyze and interpret your dreams.
Demonstrate mastery of lesson content at levels of 70% or higher.
Assessment Guide
| Assessment | Points |
| --- | --- |
| An Introduction | 1 points |
| Lesson 1 Why we all dream and why we should | 10 points |
| Lesson 2 Dreaming through history | 7 points |
| Lesson 3 Freud/Jung/Perls | 10 points |
| Lesson 4 Dream states, levels and logic | 8 points |
| Lesson 5 Dream across the cultural divide | 9 points |
| Lesson 6 Assignment | 2 points |
| Lesson 6 Your own dream lexicon | 7 points |
| Lesson 7 Dream Symbols | 10 points |
| Lesson 8 Assignment | 2 points |
| Lesson 8 Dreaming about | 10 points |
| Lesson 9 Assignment | 2 points |
| Lesson 9 Analyzing and Interpreting your dreams | 10 points |
| Lesson 10 Assignment | 2 points |
| Lesson 10 An eclectic approach to dream interpretation | 8 points |
| Lesson 11 Dreaming creatively | 9 points |
| The Final Exam | 51 points |