Creative writing is a form of artistic expression. While the painter uses canvas and the sculptor uses clay, the writer uses pen and paper – or computer and keyboard in today's world. This course is designed to teach you the tools and mechanics of creative writing. You'll learn about writing fiction, poetry, screenplays, and even nonfiction. It doesn't matter if you're already writing or if you want to learn more about it so you can start. This course teaches you the basics that you need to know and gives you the skill sets you need to start creating your written works of art.
You'll learn:
The different forms of creative writing

The true value of creative writing

Reasons why you should write

The tools you need to write excellent fiction

The different types of nonfiction

How to write memoirs, biographies, and autobiographies

How to write articles for newspapers, blogs, or journals

How to overcome writer's block

How to write poetry

And how to get your work recognized and published
There are fifteen comprehensive lessons in this course. After each lesson, you'll find exercises that will help you review what you've learned. You'll also find a dozen writing assignments that you can use to get the ideas flowing and start writing.
This course is the perfect introduction to creative writing. It will teach even the newest writers how to successfully take their ideas and put them onto paper. Even if you've never written anything before, this course will get you started – and you'll be amazed at how well you can actually do once you've finished.
Completely Online
Self-Paced
6 Months to Complete
24/7 Availability
Start Anytime
PC & Mac Compatible
Android & iOS Friendly
Accredited CEUs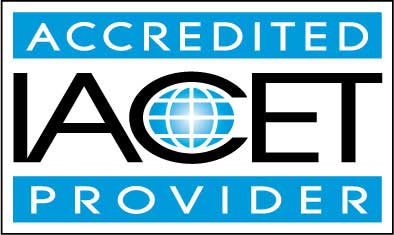 By successfully completing this course, students will be able to:
Describe the creative writing process.
Define elements of short story and fiction writing.
Demonstrate dialogue.
Demonstrate point of view.
Demonstrate writing nonfiction.
Demonstrate writing poetry.
Demonstrate writing articles, blogs, and journalistic pieces.
Demonstrate writing dramas, scripts, and screenplays.
Describe the importance of editing.
Describe techniques overcoming writer's block.
Recognize new ways to unlock your creativity.
Describe ways to publish your writing.
Demonstrate mastery of lesson content at levels of 70% or higher.
Assessment Guide
| Assessment | Points |
| --- | --- |
| An Introduction | 1 points |
| Lesson 1 Assignment | 25 points |
| Lesson 1 Exam | 10 points |
| Lesson 2 Assignment | 25 points |
| Lesson 2 Exam | 10 points |
| Lesson 3 Assignment | 25 points |
| Lesson 3 Exam | 10 points |
| Lesson 4 Assignment | 25 points |
| Lesson 4 Exam | 10 points |
| Lesson 5 Assignment | 25 points |
| Lesson 5 Exam | 10 points |
| Lesson 6 Assignment | 25 points |
| Lesson 6 Exam | 10 points |
| Lesson 7 Assignment | 25 points |
| Lesson 7 Exam | 10 points |
| Lesson 8 Assignment | 25 points |
| Lesson 8 Exam | 9 points |
| Lesson 9 Assignment | 25 points |
| Lesson 9 Exam | 9 points |
| Lesson 10 Assignment | 25 points |
| Lesson 10 Exam | 9 points |
| Lesson 11 Assignment | 25 points |
| Lesson 11 Exam | 10 points |
| Lesson 12 Assignment | 25 points |
| Lesson 12 Exam | 10 points |
| Lesson 13 Assignment | 25 points |
| Lesson 13 Exam | 10 points |
| Lesson 14 Assignment | 25 points |
| Lesson 14 Exam | 10 points |
| Lesson 15 Assignment | 25 points |
| Lesson 15 Exam | 9 points |
| The Final Exam | 72 points |