Unleash Your Inner Wordsmith: A Journey into the Heart of Creative Writing
In a world punctuated by visual and auditory marvels, the eloquence of words remains timeless. Just as an artist delicately strokes the canvas and a sculptor molds life into clay, a writer weaves dreams and realities on the blank slate of paper. And in this digital age, the dance of fingers over a keyboard becomes a symphony of creativity. Our comprehensive course is a sanctuary for both budding and seasoned writers, serving as the compass to navigate the boundless seas of creative writing.
Why This Course Resonates:
Diverse Palette: Dive deep into the myriad realms of fiction, poetry, screenplays, and immersive nonfiction.

Foundations & Flourishes: Whether you're penning your first word or your thousandth page, master the basics and nuances that make your writing resonate.

A World of Forms: Understand the quintessence of diverse writing styles, from captivating memoirs and revealing biographies to incisive articles for newspapers and dynamic blogs.

Break the Shackles: Battle and conquer the daunting demon of writer's block, ensuring your creativity flows unhindered.

From Creation to Celebration: Not only nurture your creation but also learn the art of showcasing it to the world, understanding the avenues to get your masterpiece recognized and published.
Course Highlights:
15 Engaging Lessons: Each lesson, a stepping stone, builds upon the last, ensuring a holistic grasp of creative writing.

Hands-On Exercises: Post-lesson exercises designed to solidify your understanding and hone your skills.

Innovative Assignments: Fuel your creativity with tailored writing assignments that ignite inspiration and set your imagination aflame.
This course isn't just an introduction; it's an odyssey into the enchanting universe of creative writing. It celebrates the spirit of expression, empowering even the greenest novices to seamlessly translate their thoughts into words. So, whether you're scribbling in hidden notebooks or longing to ink your thoughts for the first time, this course promises to be the wind beneath your literary wings.
Join us, and be astounded by the symphony of words you can orchestrate. Embark on this journey, and etch your own legacy in the annals of creative writing!
Completely Online
Self-Paced
6 Months to Complete
24/7 Availability
Start Anytime
PC & Mac Compatible
Android & iOS Friendly
Accredited CEUs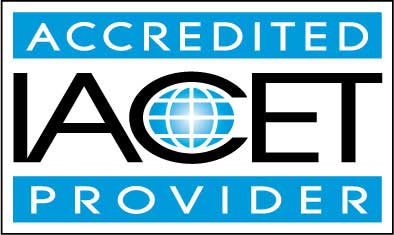 By successfully completing this course, students will be able to:
Describe the creative writing process.
Define elements of short story and fiction writing.
Demonstrate dialogue.
Demonstrate point of view.
Demonstrate writing nonfiction.
Demonstrate writing poetry.
Demonstrate writing articles, blogs, and journalistic pieces.
Demonstrate writing dramas, scripts, and screenplays.
Describe the importance of editing.
Describe techniques overcoming writer's block.
Recognize new ways to unlock your creativity.
Describe ways to publish your writing.
Demonstrate mastery of lesson content at levels of 70% or higher.
Assessment Guide
| Assessment | Points |
| --- | --- |
| An Introduction | 1 points |
| Lesson 1 Assignment | 25 points |
| Lesson 1 Exam | 10 points |
| Lesson 2 Assignment | 25 points |
| Lesson 2 Exam | 10 points |
| Lesson 3 Assignment | 25 points |
| Lesson 3 Exam | 10 points |
| Lesson 4 Assignment | 25 points |
| Lesson 4 Exam | 10 points |
| Lesson 5 Assignment | 25 points |
| Lesson 5 Exam | 10 points |
| Lesson 6 Assignment | 25 points |
| Lesson 6 Exam | 10 points |
| Lesson 7 Assignment | 25 points |
| Lesson 7 Exam | 10 points |
| Lesson 8 Assignment | 25 points |
| Lesson 8 Exam | 9 points |
| Lesson 9 Assignment | 25 points |
| Lesson 9 Exam | 9 points |
| Lesson 10 Assignment | 25 points |
| Lesson 10 Exam | 9 points |
| Lesson 11 Assignment | 25 points |
| Lesson 11 Exam | 10 points |
| Lesson 12 Assignment | 25 points |
| Lesson 12 Exam | 10 points |
| Lesson 13 Assignment | 25 points |
| Lesson 13 Exam | 10 points |
| Lesson 14 Assignment | 25 points |
| Lesson 14 Exam | 10 points |
| Lesson 15 Assignment | 25 points |
| Lesson 15 Exam | 9 points |
| The Final Exam | 72 points |