Do you dream of writing poetry, short stories, or novels? Have you ever watched a movie or a play and felt the desire to write a script of your own? Or have you already done some writing but want to find ways to bring more creativity, more originality, to your writing? Have you ever read a so-so novel or seen a lousy movie and told yourself, "I bet I could do better?" Do you find yourself excited and intrigued by words, and by their sounds and meanings?
If you said yes to any of these questions, then this course is for you. A creative writer makes art just as a painter or sculptor does, but with different tools. Instead of brushes, canvas, and pigments, the writer uses words. While the painter produces a painting we can see in front of us, the writer makes magic of a different sort. With a simple palette of letters and punctuation - just lines and symbols scratched on paper or scattered on a computer screen - the writer can create pictures and even entire worlds within a reader's mind.
There are many forms of creative writing, from fiction, to poetry, to stage play and screenplay. Within each form there are countless genres and flavors. As a writer, you can (and should) try your hand at as many forms as you like, or you can specialize in one. There are techniques and practices that are common to all forms of creative writing, and we will discuss those here. We will also touch on the challenges and techniques that make writing in the different forms unique. Throughout this course, you will find numerous exercises designed to get your brain - and your hand - moving.
Completely Online
Self-Paced
6 Months to Complete
24/7 Availability
Start Anytime
PC & Mac Compatible
Android & iOS Friendly
Accredited CEUs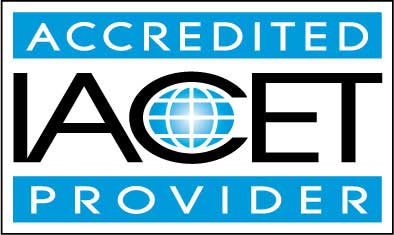 By successfully completing this course, students will be able to:
Summarize the steps to take before attempting to write.
Demonstrate writing from inspiration.
Demonstrate writing without inspiration.
Demonstrate writing through imitation.
Demonstrate writing in your own voice.
Summarize the processes involved in generating poetic forms.
Demonstrate writing a short story.
Demonstrate mastery of lesson content at levels of 70% or higher.
Assessment Guide
| Assessment | Points |
| --- | --- |
| Assignment 1: Starting Small | 20 points |
| Lesson 1: Small Steps | 10 points |
| Assignment 2: Combatting Fear | 20 points |
| Lesson 2: Getting Out of Your Own Way | 10 points |
| Assignment 3: Freewriting | 25 points |
| Lesson 3: Diving In | 9 points |
| Assignment 4: Evaluating Tools | 20 points |
| Lesson 4: Gear | 10 points |
| Assignment 5: Show Don't Tell | 25 points |
| Lesson 5: Words on a Page | 10 points |
| Assignment 6: Choosing Mentors | 25 points |
| Lesson 6 : On the Shoulders of Giants: Learning by Imitation | 9 points |
| Assignment 7: Your Passions | 25 points |
| Lesson 7: Finding your Voice | 10 points |
| Assignment 8: Using Metaphors | 20 points |
| Lesson 8: Poetic Devices | 10 points |
| Assignment 9: Sonnets and Haikus | 25 points |
| Lesson 9: Poetic Forms | 10 points |
| Assignment 10: Narrative Practice | 25 points |
| Lesson 10: Short Story | 9 points |
| Assignment 11: Creating Characters | 25 points |
| Lesson 11: The Long Haul: Writing a Novel | 9 points |
| Assignment 12: Dialog Creation | 25 points |
| Lesson 12: Upstage, Downstage: Writing Drama | 8 points |
| Assignment 13: Revising | 25 points |
| The Final Creative Writing Assignment | 100 points |
| Lesson 13 : Conclusion | 10 points |
| The Final Exam | 61 points |