Even while living in a busy, stressful and increasingly toxic world, you and your loved ones still deserve optimum health, harmony and emotional well being. These states can't necessarily be achieved through taking the latest (and most expensive) pharmaceutical wonder drug. Moreover, you can be in top physical health and have all the outward signs of success, but still feel plagued by negative emotions, worry, frustration, guilt, depression, anger, pressure, loneliness, all signs of a life out of balance. Many people will continue to suffer these burdens as their lot; others will spend massive amounts of time and money using traditional psychotherapies to treat their individual symptoms.
---
Most, if not all, of these negative states can be resolved merely by taking the time to look inward and restoring balance to your life.
Modern medical researchers are re-discovering what the wise have known for centuries: that the human body--the zenith of evolution--is no mere machine of flesh and blood, but a universe of energy unto itself. This energy regulates virtually everything in our lives--health, love, security, wisdom, communication, focus, self-perception, and more. Each of these is the realm of one of our ten individual Chakras metaphysical nuclear reactors' of the body. They not only influence how the outside world influences us, but how we in turn influence the outside world. When any individual Chakra is in a state of balance, we function at a much higher rate of effectiveness in that area. If any individual Chakra is out of balance, that is where problems arise in that area of our lives.

This UniversalClass CHAKRAS course dispenses with new age mysticism and explains each Chakra point in practical layman's terms: what they are, what they can do for you, and what you should do for them. Simple and inexpensive techniques can be used to unblock, cleanse and balance your Chakras and thereby restore balance to your life. Take some time to explore inner space' and you can be rewarded with much higher levels of energy, health, wisdom and love.
Completely Online
Self-Paced
Printable Lessons
Full HD Video
6 Months to Complete
24/7 Availability
Start Anytime
PC & Mac Compatible
Android & iOS Friendly
Accredited CEUs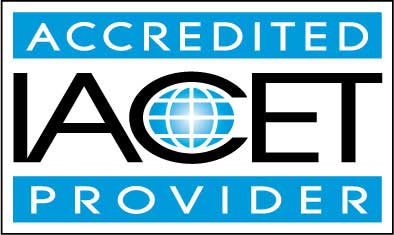 By successfully completing this course, students will be able to:
Define what chakras are and their purpose.
Describe the cleansing and balancing of the Root Chakra.
Describe cleansing and balancing of the Sacral Chakra.
Describe cleansing and balancing of the Solar Plexus Chakra.
Describe cleansing and balancing of the Heart Chakra.
Describe cleansing and balancing of Throat Chakra.
Describe cleansing and balancing of the Brow Chakra.
Describe cleansing and balancing of the Crown Chakra.
Cleansing and Balancing the Aura (Eight Chakra).
Summarize other minor chakras.
Summarize other minor chakras.
Demonstrate mastery of lesson content at levels of 70% or higher.
Assessment Guide
| Assessment | Points |
| --- | --- |
| An Introduction | 5 points |
| Lesson 1 Assignment: Defining Chakras | 20 points |
| Lesson One- CHAKRAS: An Overview | 15 points |
| Lesson 2 Assignment: The Root Chakra | 20 points |
| Lesson Two- Cleansing and Balancing the Root Chakra | 15 points |
| Lesson 3 Assignment: The Sacral Chakra | 20 points |
| Lesson Three- Cleansing and Balancing the Sacral Chakra | 14 points |
| Lesson 4 Assignment: Improving the Solar Plexus | 20 points |
| Lesson Four- Cleansing and balancing the Solar Plexus Chakra | 15 points |
| Lesson 5 Assignment: Using Crystals & Gemstones | 20 points |
| Lesson Five- Cleansing and Balancing the Heart Chakra | 15 points |
| Lesson 6 Assignment: Purification | 20 points |
| Lesson Six- Cleansing and Balancing the Throat Chakra | 15 points |
| Lesson 7 Assignment: Brain Food | 20 points |
| Lesson Seven- Cleansing and Balancing the Brow Chakra | 15 points |
| Lesson 8 Assignment: Cleansing and Balancing | 20 points |
| Lesson Eight- Cleansing and Balancing the Crown Chakra | 15 points |
| Lesson 9 Assignment: The Auric Field | 20 points |
| Lesson Nine- Cleansing and Balancing the Aura (Eight Chakra) | 15 points |
| Lesson 10 Assignment: The Minor Chakras | 20 points |
| Lesson Ten- Minor Chakras: The Plantar and Hand Chakras | 15 points |
| Lesson 11 Assignment: The High Heart Chakra | 20 points |
| Lesson Eleven- Minor Chakras: The High Heart Chakra | 15 points |
| Lesson 12 Assignment: Chakra Vocab Matching | 25 points |
| Lesson Twelve- Minor Chakras: the Soma (Moon) Chakra | 15 points |
| The Final Exam | 59 points |