This course will teach you the processes and strategies involved with successful career management. Whether you're contemplating starting a career, trying to choose a career path, or are looking to make changes or improvements to your career, this course will provide you with the information you need on your way to achieving success.
You'll learn:
· How to create a career plan
· The differences between jobs and careers – and how the two can be dependent on each other
· How to get your career on track and achieve success
· The ins and outs of networking to strengthen and advance your career
· Why having a mentor is important to your success
· How to manage upward relationships
· How to prepare for performance reviews
· How to create your own personal brand to strengthen your career
· How to continue to develop your career
· How to ask for a promotion
· Strategies to take your career exactly where you want it to go
· And more
Career management is a lifelong process of planning your career that includes establishing personal goals, then coming up with strategies to achieve them. Career management can start as soon as high school, before your career actually starts. It can involve choosing a college and selecting a major. It can also start after you've completed your education as you lay out a landscape for your career – and your life. It can also start in mid-life, even if you're already ten or twenty years into your career field (or switching careers).
It's never too early or late to start planning and managing your career, and it's never too early or late in your career to take this course. We'll start at the very beginning and talk about career planning and development. Next, we'll dive straight into your career and teach you the skills and strategies you'll need to put into place to turn that plan into the successful career you want.
Completely Online
Self-Paced
Printable Lessons
Full HD Video
6 Months to Complete
24/7 Availability
Start Anytime
PC & Mac Compatible
Android & iOS Friendly
Accredited CEUs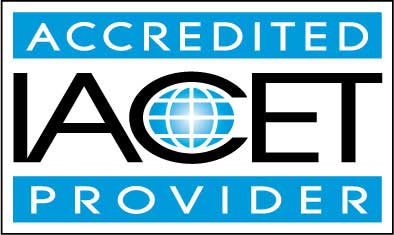 By successfully completing this course, students will be able to:
Describe what career management is and why you need it.
Demonstrate creating a new career plan and getting your existing career on track with the plan.
Identify networking techniques you can use to manage your career goals.
Recognize the value of mentorship and identify ways to manage your boss.
Describe ways to leverage the performance appraisal.
Identify ways of escaping career stagnation.
Summarize the need for personal and career development and how it can benefit your career.
Demonstrate mastery of lesson content at levels of 70% or higher.
Assessment Guide
| Assessment | Points |
| --- | --- |
| Lesson 1 Assignment | 1 points |
| An Introduction | 1 points |
| Lesson 1 Exam | 10 points |
| Lesson 2 Assignment | 1 points |
| Lesson 2 Exam | 10 points |
| Lesson 3 Exam | 10 points |
| Lesson 4 Assignment | 1 points |
| Lesson 4 Exam | 10 points |
| Lesson 5 Assignment | 1 points |
| Lesson 5 Exam | 10 points |
| Lesson 6 Exam | 10 points |
| Lesson 7 Assignment | 1 points |
| Lesson 7 Exam | 10 points |
| Lesson 8 Exam | 10 points |
| Lesson 9 Assignment | 1 points |
| Lesson 9 Exam | 10 points |
| Lesson 10 Exam | 10 points |
| Lesson 11 Assignment | 1 points |
| Lesson 11 Exam | 10 points |
| Lesson 12-1 Assignment | 2 points |
| Lesson 12-2 Assignment | 2 points |
| Lesson 12-3 Assignment | 2 points |
| The Final Exam | 50 points |