Western calligraphy is a great personal hobby. Calligraphy gives you the capability to personalize many items and gifts. This online Western Calligraphy course teaches you how to create beautiful calligraphy--even if you have no artistic experience. This course provides you with the expert guidance, HD Video tutorials, step-by-step directions, and hands-on activities with feedback so you can learn how to create a wide variety of calligraphy to suit any need or occasion. Each letter is broken down into easy-to-learn parts, until the complete letter is mastered.
You do not need drawing experience to do this course. Young and old can learn calligraphy. Once you learn beautiful calligraphy, you will be ready to share your creativity with the world through gifts, bazaars, craft shops, craft shows, home decor, trade shows, and more. You will be able to use your new-found calligraphy skills to draw amazing letters on cards, stationary, bags, memory pages in your scrapbooks, photo albums covers, clothing, walls, wood, frames, lunch bags, and many other surfaces.
Today is the day for you to jump in and learn a new hobby that will enrich your life. Learning at home and at your own pace is what this course is all about. And best of all, Nancy is there for you everyday! So let's get started!
Completely Online
Self-Paced
Printable Lessons
Full HD Video
6 Months to Complete
24/7 Availability
Start Anytime
PC & Mac Compatible
Android & iOS Friendly
Accredited CEUs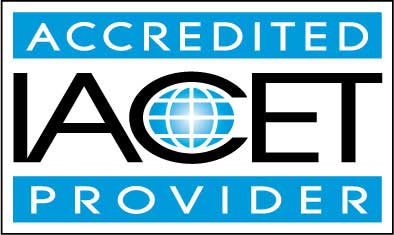 By successfully completing this course, students will be able to:
Describe the history of calligraphy.
Determine materials and supplies needed.
Describe and demonstrate uncial calligraphy.
Describe and demonstrate foundational hand calligraphy.
Describe and demonstrate Roman Rustic Calligraphy.
Describe and demonstrate Versals Calligraphy.
Describe and demonstrate Batarde Calligraphy.
Describe and demonstrate Italic Calligraphy.
Describe and demonstrate Copperplate Calligraphy.
Describe and demonstrate Gothic Calligraphy.
Demonstrate mastery of lesson content at levels of 70% or higher.
Assessment Guide
| Assessment | Points |
| --- | --- |
| Assignment 1A | 100 points |
| Assignment 1B | 5 points |
| Exam 1 | 10 points |
| Assignment 2A | 20 points |
| Assignment 2B | 10 points |
| Exam 2 | 10 points |
| Assignment 3 | 20 points |
| Exam 3 | 10 points |
| Assignment 4 | 20 points |
| Exam 4 | 10 points |
| Assignment 5A | 20 points |
| Assignment 5B | 20 points |
| Exam 5 | 10 points |
| Assignment 6 | 20 points |
| Exam 6 | 10 points |
| Assignment 7 | 20 points |
| Exam 7 | 10 points |
| Assignment 8A | 20 points |
| Assignment 8B | 20 points |
| Exam 8 | 10 points |
| Assignment 9A | 20 points |
| Assignment 9B | 20 points |
| Exam 9 | 10 points |
| Assignment 10A | 20 points |
| Assignment 10B | 20 points |
| Exam 10 | 10 points |
| Assignment 11A | 20 points |
| Assignment 11B | 20 points |
| Exam 11 | 10 points |
| Assignment 12 | 20 points |
| Exam 12 | 6 points |
| Assignment 13A | 20 points |
| Assignment 13B | 20 points |
| Exam 13 | 9 points |
| Assignment 14A | 20 points |
| Assignment 14B | 20 points |
| Exam 14 | 7 points |
| Assignment 15 | 20 points |
| Exam 15 | 6 points |
| Assignment 16A | 20 points |
| Assignment 16B | 20 points |
| Exam 16 | 18 points |
| The Final Exam | 31 points |