When working as a call center agent, it's important to understand how to respond to a variety of customer issues, problems or complaints. The importance of offering customer-centric service is the foundation of your job responsibilities.
In this course, we'll offer students a brief introduction to the responsibilities of a call center agent, whether you work from home, a customer service department, or an independently based call center. We'll explain some of the basic dos and don'ts of telephone etiquette, how to answer calls, and the impact your own tone and attitude can have on callers. We'll also introduce problem-solving techniques to help you provide quality and excellent services to customers.
Understanding different styles of communication and the importance of active listening skills are vital to your job. As a call center agent, you're likely to deal with a variety of customers, some of them difficult. We'll show you how customer-oriented attitudes and different approaches to customer service can effectively resolve customer complaints.
Additionally, lessons throughout the course will focus on the importance of your knowledge of diversity. For example, your approach to customer service may depend on the caller's culture and age. Along with that comes an understanding of different expectations and approaches to service by members of different generations. We'll offer several call center scenarios and case studies, as well as the latest in customer service and call center technologies.
Students will learn the importance of call center standards and focus on continually changing responsibilities and positions of call center agents. Finally, we'll conclude the course with tips and suggestions for dealing with some of the stress you may encounter in your job.
Completely Online
Self-Paced
6 Months to Complete
24/7 Availability
Start Anytime
PC & Mac Compatible
Android & iOS Friendly
Accredited CEUs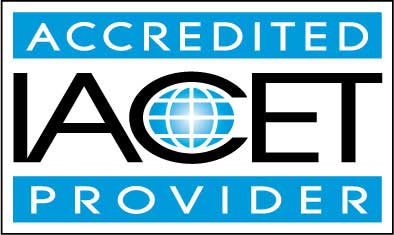 By successfully completing this course, students will be able to:
Describe the importance of customer service.
Define telephone etiquette.
Demonstrate mastering communication skills.
Summarize providing excellence in phone service.
Describe techniques in dealing with difficult customers.
Summarize dealing with diversity issues.
Summarize call center scenarios and CRS technologies
Summarize setting call center standards.
Describe ways to effectively manage your customer call center service position.
Demonstrate mastery of lesson content at levels of 70% or higher.
Assessment Guide
| Assessment | Points |
| --- | --- |
| Lesson 1 Assignment | 2 points |
| Lesson 1: The Importance of Customer Service | 8 points |
| Lesson 2 Assignment | 2 points |
| Lesson 2: Telephone Etiquette | 10 points |
| Lesson 3: Mastering Communication Skills | 10 points |
| Lesson 4 Assignment | 2 points |
| Lesson 4: Providing Excellence in Phone Service | 10 points |
| Lesson 5 Assignment | 2 points |
| Lesson 5: Dealing with Difficult Customers | 10 points |
| Lesson 6: Dealing with Diversity | 10 points |
| Lesson 7 Assignment | 2 points |
| Lesson 7: Call Center Scenarios | 10 points |
| Lesson 8: CRS Technologies | 10 points |
| Lesson 9: Setting Call Center Standards | 9 points |
| Lesson 10 Assignment | 2 points |
| Lesson 10: Managing Your Customer Call Center Service Position | 9 points |
| The Final Exam | 47 points |