This course will provide the learner with a better understanding of the underlying concepts needed to improve the reading skills in children and adults. Through readings, lessons, quizzes and independent explorations, the learner will leave the course with more complete understanding of the development of reading skills from preschool through adulthood and begin to be able to think about specific strategies which could be utilized to increase the skills and development of anyone's reading. Websites are also provided to help the learner further explore the topics on his/her own. At the end of this unit, the learner will be able to describe some of the basic underlying principles of reading development, activities which can be incorporated to increase skill levels, and the importance of developing reading throughout life. Those undertaking this unit will also be able to demonstrate the following learning objectives:
Students will be able to identify the purpose and value of improving reading skills.
Students will be able to identify and define the major components of reading instruction
Students will be able to apply strategies to improve reading skills in each of the major components of reading instruction.
Students will be able to transfer knowledge learned about reading development into their own personal experiences or that of others to increase reading skills.
Completely Online
Self-Paced
Printable Lessons
Full HD Video
6 Months to Complete
24/7 Availability
Start Anytime
PC & Mac Compatible
Android & iOS Friendly
Accredited CEUs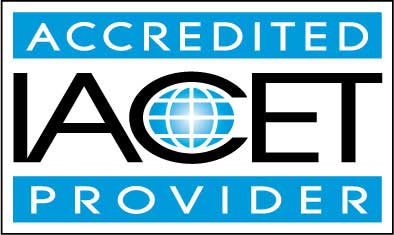 By successfully completing this course, students will be able to:
Describe the importance of reading skills in society.
Describe the methods and curriculum used to build children's reading skills in the preschool years, the elementary school years, and the middle school years through adulthood.
Summarize the big five areas of reading development.
Describe phonemic and phonological awareness.
Outline the processes involved in building phonics, vocabulary, reading fluency, and reading comprehension.
Evaluate readers who are struggling or may be learning disabled and apply appropriate techniques.
Demonstrate mastery of lesson content at levels of 70% or higher.
Assessment Guide
| Assessment | Points |
| --- | --- |
| An Introduction | 1 points |
| Lesson 1 Assignment | 2 points |
| Lesson 1 Exam | 10 points |
| Lesson 2 Assignment | 2 points |
| Lesson 2 Exam | 10 points |
| Lesson 3 Assignment | 2 points |
| Lesson 3 Exam | 10 points |
| Lesson 4 Exam | 10 points |
| Lesson 5 Assignment | 2 points |
| Lesson 5 Exam | 9 points |
| Lesson 6 Assignment | 2 points |
| Lesson 6 Exam | 9 points |
| Lesson 7 Assignment | 2 points |
| Lesson 7 Exam | 10 points |
| Lesson 8 Assignment | 2 points |
| Lesson 8 Exam | 9 points |
| Lesson 9 Exam | 10 points |
| Lesson 10 Exam | 9 points |
| Lesson 11 Assignment | 25 points |
| Lesson 11 Exam | 7 points |
| Lesson 12 Assignment | 2 points |
| Lesson 12 Exam | 8 points |
| The Final Exam | 55 points |