Who do you think benefits the most from feeding and observing wild birds - the birds or us? People of all ages, from all walks of life, study birds with interests that range from occasional pleasure viewing to an outright passion resulting in lengthy trips and major investments. But one thing all bird watchers share is the excitement generated when a particular bird of interest or rarity is spotted -- similar to the thrill of the hunt, it satisfies our need to discover. Unlike traditional hunting, however, bird watching is about admiring the beauty of the birds in their natural habitats.
Bird watching is such an exciting world to explore. Amazing birds can even be found in your own backyard! There is a great deal of joy derived from an afternoon spent watching these beautiful creatures. Many families participate in bird watching across generations, with grandparents and grandchildren often finding a shared interest when they are bird watching together.
This self-paced online course covers bird identification and location, feeding, types of birdhouses, equipment, emergency care and behavior and habitats. Whether you are a casual backyard bird watcher or a serious enthusiast, you'll soon discover that the more you watch birds the more you will want to learn about them.
Completely Online
Self-Paced
Printable Lessons
Full HD Video
6 Months to Complete
24/7 Availability
Start Anytime
PC & Mac Compatible
Android & iOS Friendly
Accredited CEUs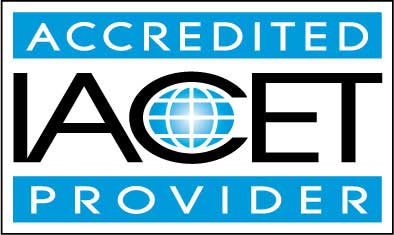 By successfully completing this course, students will be able to:
Summarize reasons why people watch birds.
Describe the best places to watch birds.
Summarize the tools used to watch birds.
Describe the best practices for feeding birds.
Describe ways to identify birds.
Demonstrate mastery of lesson content at levels of 70% or higher.
Assessment Guide
| Assessment | Points |
| --- | --- |
| Lesson 1: Assignment | 10 points |
| In the beginning | 100 points |
| Lesson 1 Exam | 7 points |
| Lesson 2 Assignment | 10 points |
| Lesson 2 Exam | 11 points |
| Lesson 3 Assignment | 10 points |
| Lesson 3 Exam | 7 points |
| Lesson 4 Assignment | 10 points |
| Lesson 4 Exam | 5 points |
| Lesson 5 Assignment | 10 points |
| Lesson 5 Exam | 10 points |
| Lesson 6 Assignment | 10 points |
| Lesson 6 Exam | 8 points |
| Lesson 7 Assignment | 10 points |
| Lesson 7 Exam | 6 points |
| Lesson 8 Assignment | 10 points |
| Lesson 8 Exam | 6 points |
| Lesson 9 Assignment | 10 points |
| New Bird | 100 points |
| Lesson 9 Exam | 4 points |
| Lesson 10 Assignment | 10 points |
| Final Thoughts | 100 points |
| Final Exam | 35 points |