Have you ever walked into a room and immediately felt like there was a positive or negative energy present? Has anyone ever walked near and you got the chills and just knew that they were not someone you wanted to be around, or on the flip side, that your personality immediately meshed with theirs?
Such encounters are influenced by the aura. The aura is the energy field that all living things have. Some people are born with the clairvoyant skill of easily viewing them. Believe it or not though, you can train yourself to view auras. What's better, when you are equipped with the knowledge about what they are and can understand what you are seeing, that information can be used as a powerful tool in understanding and learning more about others.
In this course you will learn all about auras, including what they are, how to view them, all about chakras, experiencing your energy field, what aura colors mean, and how to strengthen and protect you aura. You will also learn how to make aura improvements, the healing powers associated with auras, and much more.
What is your aura saying about you? What is our co-worker's aura saying about who he or she is? When you understand auras you can immediately gather information about someone just by seeing past them to view their aura. Once you complete this course you will understand the process of viewing auras and what all you can do with that powerful information.
Completely Online
Self-Paced
Printable Lessons
Full HD Video
6 Months to Complete
24/7 Availability
Start Anytime
PC & Mac Compatible
Android & iOS Friendly
Accredited CEUs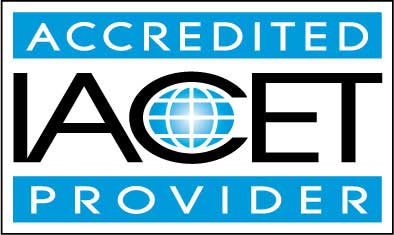 By successfully completing this course, students will be able to:
Describe what an aura is.
Describe what chakras are.
Describe the techniques involved in viewing chakras.
Identify the meaning of colors in the aura.
View, strengthen and protect your aura.
Identify ways to improve your aura.
Describes various methods of using the aura for healing.
Describe ways to change the aura.
Demonstrate mastery of lesson content at levels of 70% or higher.
Assessment Guide
| Assessment | Points |
| --- | --- |
| An Introduction | 1 points |
| Quiz for Lesson 1: What is the aura? | 10 points |
| Lesson 2 Assignment: Role of 'Chakras' | 2 points |
| Quiz for Lesson 2 : Understanding the Chakras | 10 points |
| Quiz for Lesson 3 : Learning to See the Aura | 10 points |
| Lesson 4 Assignment: Colors of the Aura | 2 points |
| Quiz for Lesson 4: Meaning of Colors in the Aura | 10 points |
| Quiz for Lesson 5: Experiencing Your Energy Field | 10 points |
| Lesson 6 Assignment: Energy Management for Strengthening Aura | 2 points |
| Quiz for Lesson 6: Strengthening and Protecting the Aura | 10 points |
| Quiz for Lesson 7: Aura Improvement | 10 points |
| Lesson 8 Assignment: Holistic Health and Aura | 2 points |
| Quiz for Lesson 8: Healing Power of the Aura | 10 points |
| Quiz for Lesson 9: Changing Your Aura | 10 points |
| Quiz for Lesson 10: A World of Energy | 10 points |
| Quiz for Lesson 11: Aura's in Specific Situations | 10 points |
| Quiz for Lesson 12: The Aura, Looking Ahead | 9 points |
| The Final Exam | 58 points |