There you are, cold-calling yet another sales prospect. Your verbal pitch is pure gold; your prospect is attentive--interested--and seems ready to buy. But just as you're about to close the deal, you hear that eternal refrain:
"
Send me something in writing!"
And the line goes dead.
What do you do now?
Oh, we're so glad you asked…
This SALES, MARKETING & ADVERTISING WRITING course will demonstrate that virtually every sale depends on the written word…ranging from a three-word caption in a movie poster, to a multi-page booklet that covers every conceivable aspect of a product. It will also demonstrate that when used properly, the written word can be your least expensive yet hardest-working employee, willing to work in any number of formats to bring in millions in revenue. When used improperly…or not used at all…the written word can cost you millions. The ability to write all three subjects effectively is crucial to success in any business…and, in fact, life itself…for what is a resume if not an 'advertisement' for oneself? While Sales, Marketing, and Advertising are often considered separate entities within the business world, they do in fact influence each other, and are dependent on each other. Without properly written Marketing materials, crucial time and resources are lost as a product or service is presented to the wrong consumers….or the right consumers in the wrong manner.
Without effective Advertising copy, consumers are oblivious to the product or service's existence…or, worse, notice it in a negative light. A savvy sales professional may be able to initiate a sale through mere spoken words, but without well-written sales materials to back them up, such sales will be few, and the company 'dies on the vine' for lack of income.
Proper business writing can, and should, combine these three elements. But since these three crucial business elements tend to flow sequentially--a product or service is marketed, then advertised, then sold--the course will duplicate this 'flow', with examples of marketing writing, advertising copy, and sales materials. We will define each element and its influence and dependence on the others, then demonstrate its place in the business cycle. We will show you the words to use, and as many formats as possible.
Mastery of these three elements of business writing will ensure you're a creative employee that your company can't afford to lose, or will ensure that your own business soars to the top.
Completely Online
Self-Paced
Printable Lessons
Full HD Video
6 Months to Complete
24/7 Availability
Start Anytime
PC & Mac Compatible
Android & iOS Friendly
Accredited CEUs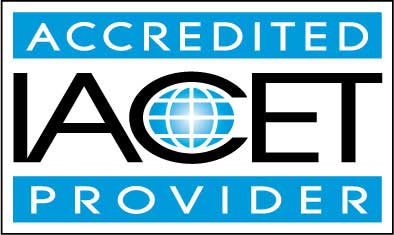 By successfully completing this course, students will be able to:
Identify the differences between marketing, advertising and sales writing.
Identify what not to write when creating marketing materials.
Identify the most important elements to write when creating marketing materials.
Write effectively for different mediums: print media, television, radio, and Internet.
Demonstrate mastery of lesson content at levels of 70% or higher.
Assessment Guide
| Assessment | Points |
| --- | --- |
| An Introduction | 1 points |
| Lesson 1 : An Overview Of Marketing, Advertising and Sales Writing | 10 points |
| Lesson 2 Assignment: Detecting Infringement and Deception | 20 points |
| Lesson 2 : Marketing: What NOT to write | 10 points |
| Lesson 3 Assignment: The Importance of a Marketing Plan | 20 points |
| Lesson 3 : Marketing Writing: The Most Important Thing To Write | 10 points |
| Lesson 4 Assignment: Using the Reverse Pyramid Style | 20 points |
| Lesson 4 : Marketing Writing: Low Cost Strategies | 10 points |
| Lesson 5 Assignment: Importance of Having Website | 20 points |
| Lesson 5 : Marketing Writing: Internet Strategies | 10 points |
| Lesson 6 Assignment: Practicing Writing Copy for Print | 20 points |
| Lesson 6 : Advertising: Print Media | 10 points |
| Lesson 7 Assignment: Writing Radio Scripts | 20 points |
| Lesson 7 : Advertising Writing: Radio | 10 points |
| Lesson 8 Assignment: Studying Television Advertisements | 20 points |
| Lesson 8 : Advertising Writing: Television | 10 points |
| Lesson 9 Assignment: Additional Advertising Avenues | 20 points |
| Lesson 9: Advertising Writing: Miscellaneous Mediums | 10 points |
| Lesson 10 Assignment: Identifying Sales Classified Ads | 20 points |
| Lesson 10: Sales Writing: Materials For Sales Professionals | 9 points |
| Lesson 11 Assignment: Writing for the Audience | 20 points |
| Lesson 11: Sales Writing: Speeches & Demonstrations | 10 points |
| Lesson 12 Assignment: Researching Guarantees | 20 points |
| Lesson 12: Sales Writing: The Guarantee | 10 points |
| Lesson 13 Assignment: Putting it all Together | 20 points |
| Lesson 13: Overview II: What you've learned & Where to learn more | 10 points |
| The Final Exam | 62 points |